Belgian brewery lays 3.2km beer pipeline
Pumping vital supplies under historic Bruges
---
Bruges brewery De Halve Maan (The Half Moon) is about to open the valves on a €4m beer pipeline designed to carry vital supplies the 3.2km from its city centre production facility to its bottling plant.
The subterranean ale conduit was the brainchild of De Halve Maan's head honcho Xavier Vanneste, who wanted a solution to the problem of beer tanker lorries negotiating the city's narrow streets around the brewery in the Walplein (Wall Square).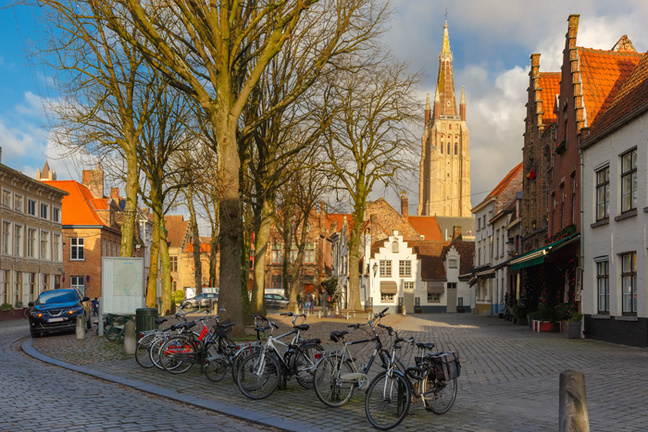 The Walplein. Pic: Shutterstock
According to the Wall Street Journal, Vanneste was inspired by workers "laying underground utility cables in front of his house". He admitted: "It all started as a joke. Nobody believed it was going to work."
Four years later, though, and the epic project is just weeks away from completion.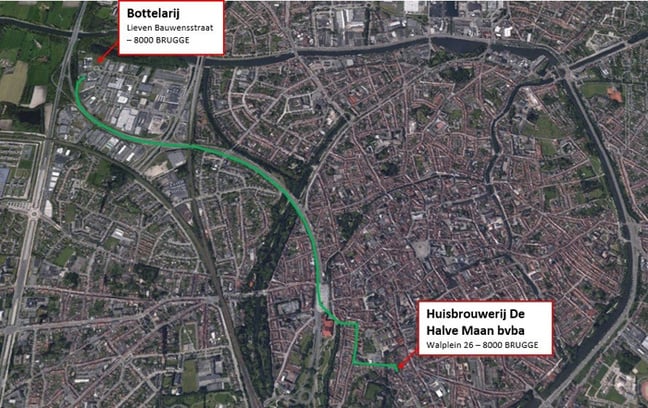 The route of De Halve Maan's ale conduit
Vanneste raised an impressive €300,000 of the pipeline budget with a crowdfunding initiative, which offered punters with €7,500 to spare "one 33cl bottle of Brugse Zot Blond every day for the rest of your life". Less flush customers were tempted with one case of 24 bottles of Brugse Zot Blond a year for life (€800), or "one presentation bottle of 75cl of Brugse Zot Blond a year for life" for a modest €220.
Restaurateur Philippe Le Loup was one of those who stumped €7,500, and he reckons that at a bottle a day he'll have recouped his investment in 15 years. Le Loup's restaurant is a few hundred metres from the pipeline, and he said he'd have welcomed a direct connection, to save him "a lot of keg-dragging".
Sadly for him, and indeed those Reg readers who are no doubt already planning just how to tap the polyethylene pipe, Vanneste said this would prove "impossible", rating the tube as "stronger than steel".
However, as we all know, nothing is "impossible" after a few beers, and here's De Halve Maan's promotional vid to help you work up a thirst and formulate a cunning plan for pulling off "The Belgian Beer Job". Cheers:
®