'Massive great big' vulture goes AWOL in Somerset
Public assistance requested in locating 'hard to miss' bird
---
A "massive great big" vulture which went missing over the West Country last week is still at large, and its owners are asking members of the public to keep an eye out for the "hard to miss" bird.
Arthur, an 11-year-old white-headed vulture, was swept away by strong winds during a display at the Bath & West Show in Shepton Mallet, according to Birds of Prey Displays.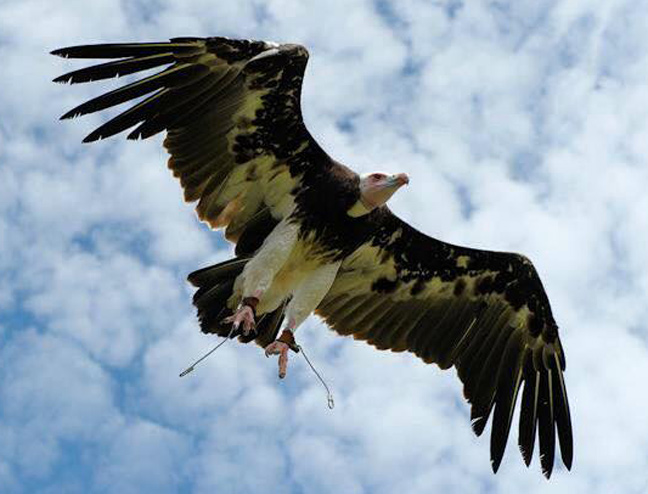 Hard to miss. Arthur the white-headed vulture. Pic: Birds of Prey Displays
Anyone who does eyeball the magnificent beast is asked not to approach him "as he will spook away", but rather to call handler Ben Potter, whose numbers are available here.
The white-headed vulture - Trigonoceps occipitalis - is native to sub-Saharan Africa and under threat of extinction in the wild. ®