Rogue Somerset vulture lands at Royal Navy airbase
'Massive great big' bird does indeed prove hard to miss
---
UPDATED The "massive great big" vulture which went AWOL in Somerset last week has indeed proved as "hard to miss" as his owners promised, after he was spotted at Royal Naval Air Station Yeovilton yesterday.
According to Birds of Prey Displays, Arthur – a white-headed vulture – was carried away by strong winds during a performance at the Bath & West Show in Shepton Mallet.
Following several sightings - including one of the beast gorging on a cow carcass - the Royal Navy provided photographic evidence that Arthur was alive and well, some 20km or so south west of where he went missing: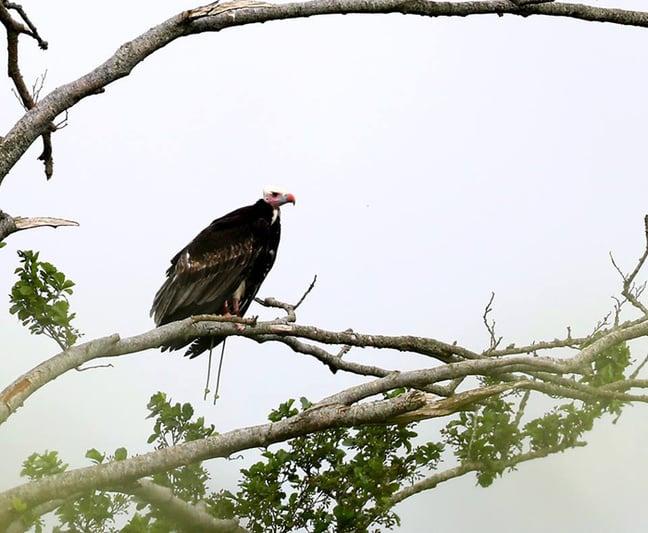 Arthur pops in to Royal Naval Air Station Yeovilton. Pic: RNAS Yeovilton
The station said it has contacted Birds of Prey Displays, but it's unclear this morning if Arthur has been recaptured. The creature's handler, Ben Potter, has returned to Birds of Prey Displays' base in Yorkshire, but apparently has someone on the ground down south ready to pounce.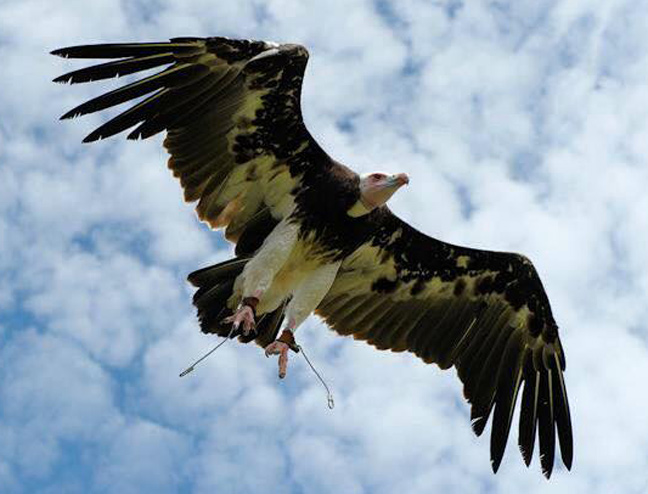 Have you seen this bird? Pic: Birds of Prey Displays
Members of the public who spy the magnificent flying beast are advised not to approach him, since he'll get spooked and take off, but rather to ring the emergency rogue vulture hotline on 07849 846053. ®
Update
We're pleased to report that Yeovilton's Bird Control Unit recaptured Arthur earlier today.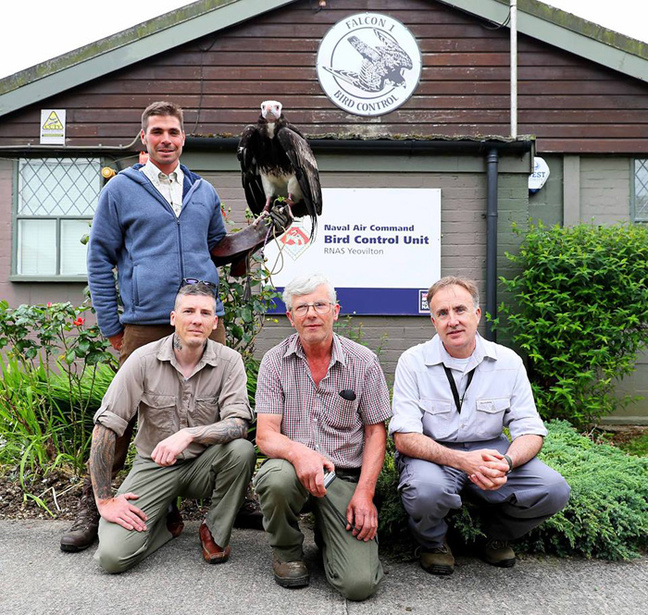 Arthur with members of the Bird Control Unit. Pic: Royal Naval Air Station Yeovilton
Ben Potter travelled down from Yorkshire to collect his errant feathered friend, and said: "I am elated to have him back. I have had Arthur for 12 years and he is a really important part of the team. He is a white headed vulture and red list endangered which is just about scarce as you can get. Our display team allows us to raise funds and maintain a breeding programme the keep endangered birds of prey like Arthur with us for future generations".