One entire US spook base: Yours for $1m+
ECHELON's Sugar Grove Station goes under the hammer
---
Those readers with a few bucks to spare and who fancy owning an entire US base with a decidedly spooky history should proceed directly here for the opportunity to bid on Sugar Grove Station in West Virginia.
The facility once served nearby antennas forming part of ECHELON, and although the eavesdropping kit isn't included in the sale, for a bid in excess of $1m (way in excess, we reckon), you'll get a "wonderful fenced community" including 80 single-family homes, a 53-unit accommodation block, fire station, day care centre, gymnasium, community centre, swimming pool, baseball field, running track, and so on.
GSA Auctions is handling the sale, and here's the splendid promo vid, showing just what bangs you'll get for your bucks:
Given the station's history, it seems only right to offer this Google Earth satellite image of the facility for your viewing pleasure (.kmz here)...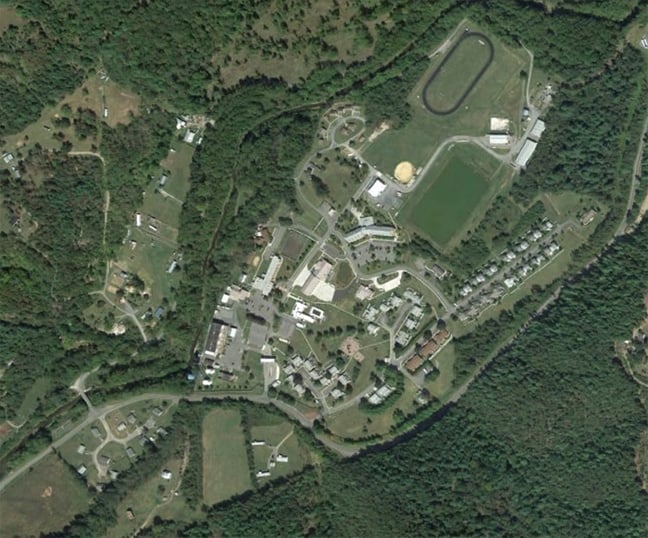 ...and here are the aforementioned antennas: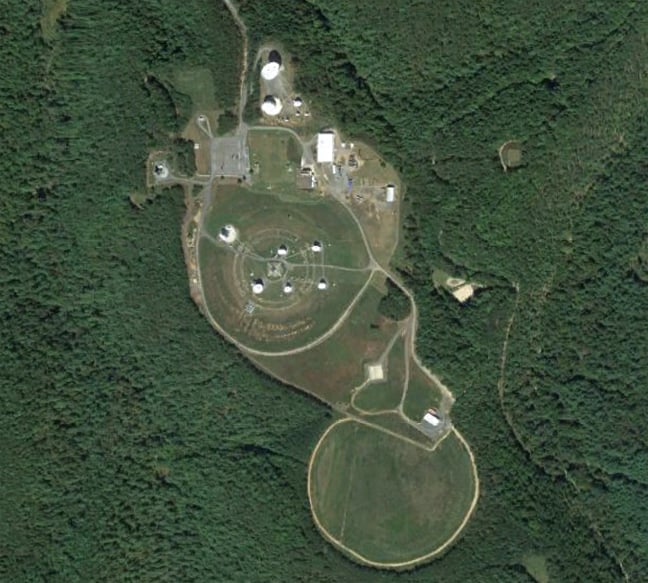 Sugar Hill Station closed in 2015, with the loss or relocation of over 300 jobs. GSA Auctions reckons it might make "a corporate training center, a university or academic campus, a spa/clinic, movie studio, or mountain resort", but potential buyers should be aware that it lies in the National Radio Quiet Zone, so you'll have to keep the radio noise down a bit.
GSA Auctions is hosting an open house at the station on 16 June. We ask any reader who pops down for a shufti to seek out the underground bunker complex we have absolutely no doubt is somewhere on site, and let us know just how suitable it might be for a Bond villain's subterranean lair and/or wine cellar. ®