It takes two to Tango: Lenovo bets on phabs, snap-on smartphones
Don't expect products to converge any time soon, though
Lenovo hopes its new smartphones and new phablets will help reverse its tumble in the mobile market.
The Chinese computing giant took the stage in San Francisco Thursday to unveil its long-awaited Phab 2 family – which includes its Google Project Tango-enabled phablet – as well as a revamped line of Moto Android smartphones.
Absolutely Phab2-lous
The Phab 2 line is three 6.4-inch phablets, but only the Phab 2 Pro will be able to support Google's Tango augmented reality software. It will also sport a Qualcomm Snapdragon 652 processor, a 16MP camera, and Android Marshmallow.
The 6.4-inch screen size will put the Phab 2 Pro at the very high end of what would be considered a handset. But Jeff Meredith, Lenovo general manager and VP of Android and Chrome computing, believes that the bulk of the Phab 2 won't be a major issue in practice, because users these days only spend about five per cent of their usage time actually making phone calls, and devote more time to tasks such as web browsing or watching videos.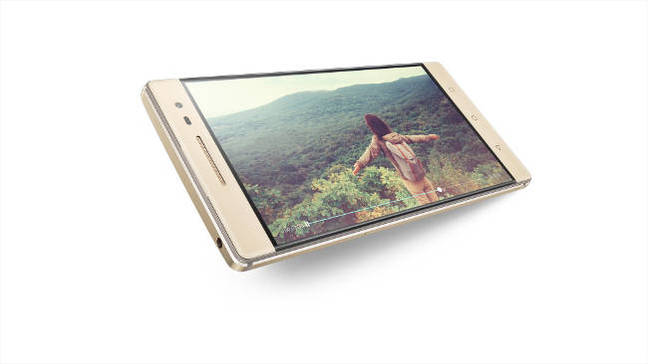 If you want Tango, you'll have to pony up for the $500 Pro model
Besides, Meredith said, fitting all of the hardware needed to drive the Google Tango augmented reality software would be hard to do on a much smaller device. On top of the engineering feat needed to shrink the phablet down from the much larger developer units released early this year, Meredith said that the battery drain of the Tango hardware was such that in order to get the desired 4-5 hour life on one charge, large 4050 mAh batteries were required.
CEO Yang Yuanqing noted that phablets could be among the areas where Lenovo chooses to focus its engineering efforts, particularly in an enterprise market where he sees traditional devices falling out of favor.
"It will be different smart devices to give you a completely different experience," he said.
"That is not just a PC, not a smartphone, a different type of smart device."
Hello (again) Moto
Meanwhile, the painfully-assimillated Motorola unit has kicked out a pair of new Android smartphones dubbed Moto Z.
While Lenovo claims that the vanilla handsets are the "best" Android smartphones on the market, the main selling point of the Moto Z line will be its "Mods" peripheral system. Designed to click directly onto the back of the phone with a "magic" magnetic connector, the mods will include battery packs and decorative case backings as well as add-ons. The launch of the Moto Z later this summer will include Mods that add external speakers to the phone and a projector unit.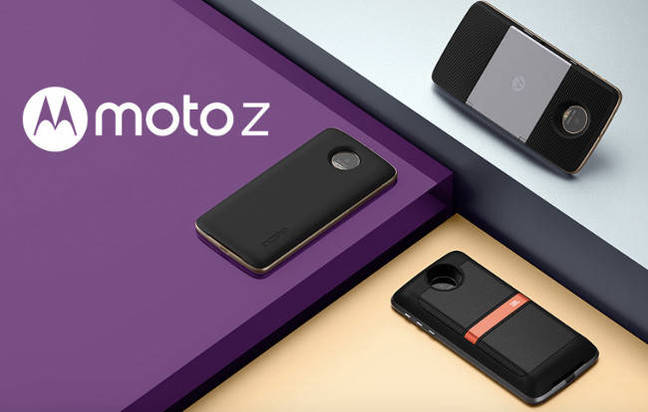 The eminently snap-able Moto Z
Lenovo is not the first company to attempt a modular smartphone, and previous tries have fallen well short of success, a fact not lost on Moto senior vice president of engineering and global product development Iqbal Arshad. "It is hard to design a great device that doesn't look like a piece of lego, and is something that people want to use," Arshad said.
"I think people want to buy great devices that solve consumer problems and don't just do modules for the sake of being modular."
Eventually, Lenovo hopes that the Mod interface will go beyond peripherals and become a way to extend the lifespan of the handset itself. Arshad pitched the idea that users could escape the yearly update cycle by simply getting new Mods to add more capability to their phone, then re-using those mods with a new handset when they finally do decide to trade in their phones.
Lenovo will count on the new Moto strategy to help turn around its fortunes in the mobile sector, where shipments as a whole have slowed and Lenovo in particular has felt the pinch thanks to a particular drop in sales for China.
"You cannot count on this market to continue to grow," Yang said.
"Everybody can only have one or two phones, but they can have multiple Mods."
Whether users actually want to have those mods, however, could determine whether Lenovo is able to keep a place in the mobile market. ®