Grim-faced 'naut Malenchenko prepares to return home
A smile from Yuri at the end of 186-day ISS stint?
---
Cosmonaut Yuri Malenchenko is preparing to depart the International Space Station (ISS), and it remains to be seen if the famously grim-faced Russian cracks a smile when he finally touches down on terra firma.
Malenchenko and fellow Expedition 47 'nauts Tim Kopra and Tim Peake are due to board the Soyuz TMA-19M spacecraft on 18 June for the return trip to Earth, having clocked up 186 days in space.
Here are the three of them before their departure from Baikonur cosmodrome back in December last year: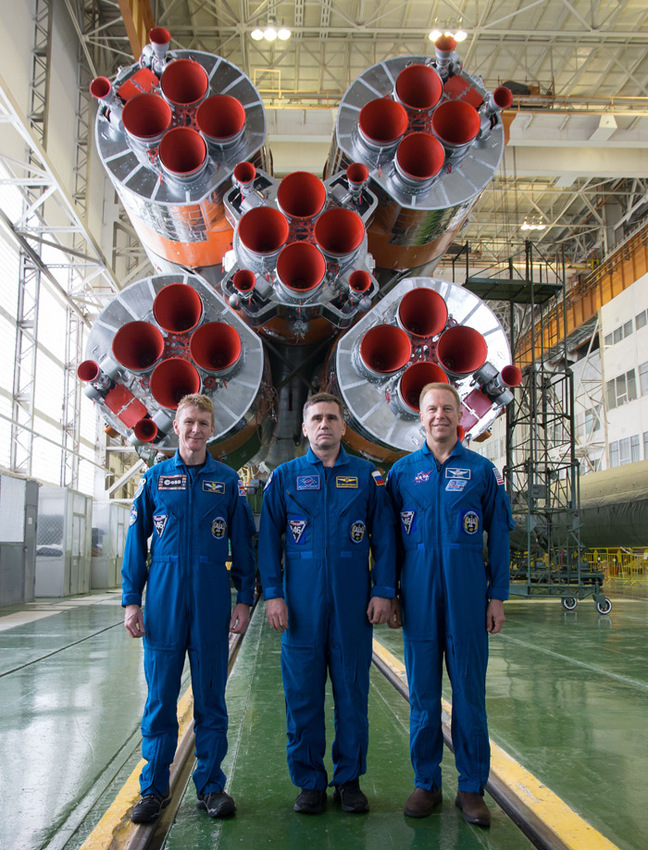 Tim Peake, Yuri Malenchenko and Tim Kopra pose with the Soyuz lifter before heading to the ISS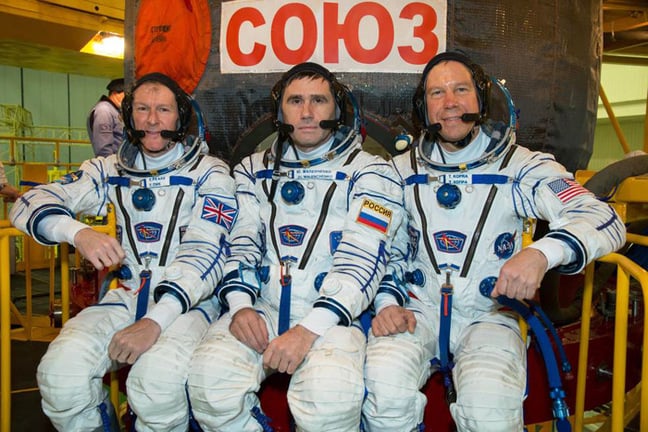 Smile? I don't think so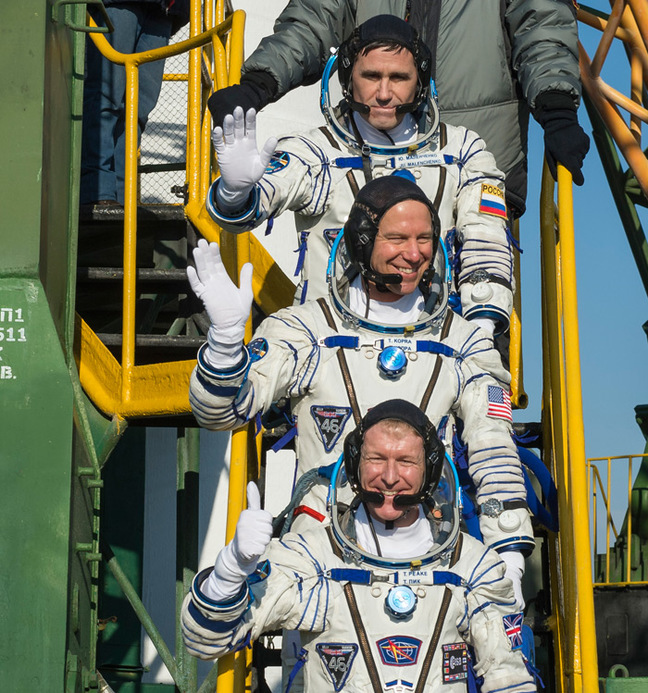 The 'nauts prepare to board the Soyuz. Pic: NASA/Joel Kowsky
When he wraps his Expedition 47 stint, Malenchenko, 54, will have spent a total of 823 days in space* over six missions, having completed six spacewalks, totalling 34 hours and 52 minutes.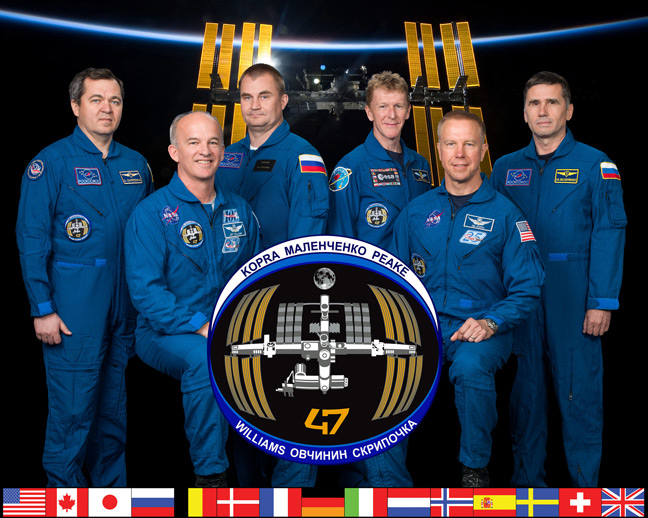 The Expedition 47 crew, from L-R: Oleg Skripochka, Jeff Williams, Alexey Ovchinin, Tim Peake, Tim Kopra and Yuri Malenchenko. Pic NASA
He first travelled aloft in 1994 to the Mir space station on the Mir-16 mission. He was aboard space shuttle Atlantis for NASA's STS-106 trip to the ISS in September 2000, and has since visited the orbiting outpost four times, including his current stay.
He was commander of 2003's Expedition 7, acted as flight engineer on Expedition 16 in 2007-8, and accompanied Japan's Akihiko Hoshide and NASA's Sunita Williams into space in 2012 as part of Expedition 32.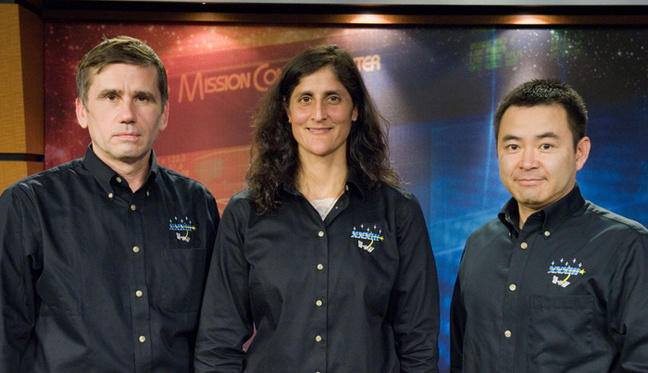 Malenchenko, Williams and Hoshide. Pic: NASA
Of course, it's highly unlikely that Malenchenko never smiles, and indeed he sort of did when he appeared in the form of a cardboard cut-out at his own wedding back in 2003. Here's further evidence, as he's apparently caught with his guard down last December when posing with Tim Peake: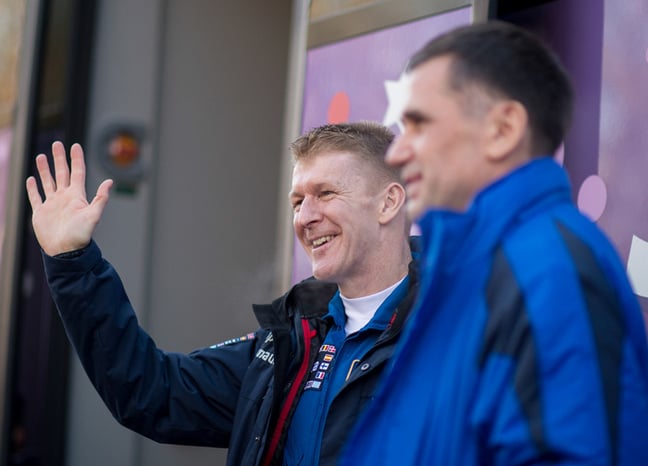 Hold on, is that a... Pic: NASA / Joel Kowsky
®
Bootnote
*That's by our reckoning, give or take a day or so, and we're happy to be corrected. No doubt the official figure will be forthcoming in due course.