This article is more than 1 year old
ZTE flagship elbows aside Xiaomi
Never, mind, we're here now
Xiaomi was expected to be the biggest arrival into the European phone market this year, but ZTE may have just grabbed the laurels. While Xiaomi is entangled with IP worries, delaying a European push, ZTE has steamed in with an attractive Android flagship, the Axon 7 - launched this week in Paris this week - one that you can order from Amazon right away.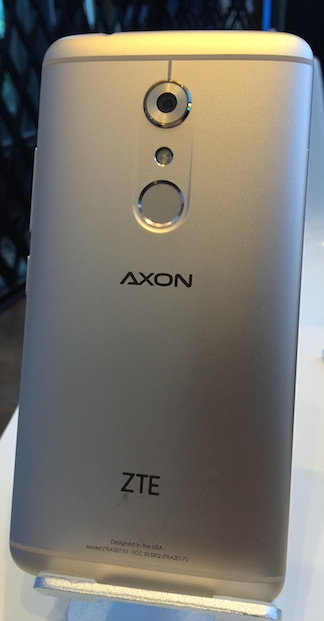 State-owned ZTE has been around for what seems like forever, and was content building phones for carriers here rather than developing its own brand. The Axon 7 shows how much has improved across the board, particularly in design. ZTE poached Huawei's design chief Hagen Fendler a couple of years ago, and has eight departments with 400 designers worldwide, including in Munich.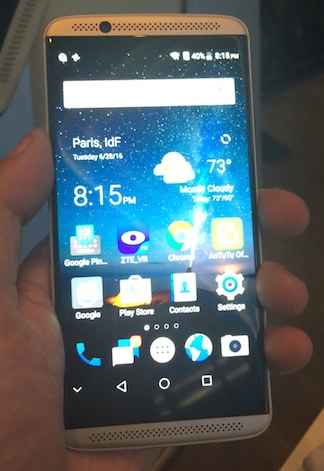 Rather sooner than Huawei, ZTE realised that Chinese skins feel odd to European and North American consumers, so it goes with close-to-stock Android. It doesn't try and clone Apple too closely either.
With 60 million units shipping a year (or 100x what BlackBerry ships) ZTE says that it's seventh globally and fifth in Europe. 48.3 per cent of devices in China are sold on the open market, indicating that it's a brand in its own right.
Specifically, the Axon 7 fills a void that ZTE thinks HTC has vacated. It has dual front facing speakers - top and bottom - that characterised the HTC One M7, M8 and M9 models. The 7 has two custom audio chips (AK 4490 and AK 4961) typically found in more dedicated portable music players - noting that HTC's 10 has to rely entirely on its Snapdragon 820 for 24 bit sound. The Axon 7 also runs an 820 and this year's generic flagship "64/4" spec (64GB of storage, 4GB of RAM) although there will be 128GB version, with a 5.5inch QHD (1440x2560) display, 3,140mAh battery and decent f/1.8 20MP main camera.
It will ship in a few weeks for €449 (assuming the Euro currency still exists in a few weeks), making it one more ridiculously low priced flagship - saving some £100-£150 over an equivalent Samsung Sony or HTC. It should be in Amazon's UK store now.
We'll have a hands-on, albeit with an early production model that runs Chinese software, tomorrow. It's enough to report back on the camera and audio smarts. ®
Bootnote
ZTE promises "No spyware or malware" in the phone: a sign of how much brand means in the Wild West of Chinese phone retail.