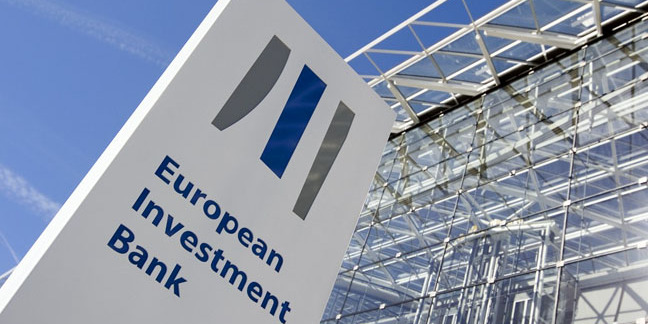 The EU bank that has poured more than £34bn (€42bn) over 10 years into UK projects will honour its existing deals in the wake of last week's Brexit vote.
Projects signed off on in fields such as engineering, education and R&D are not in jeopardy, the European Investment Bank has told The Register.
The EIB's most recent project was announced on June 21 – two days before the UK's referendum on its continued membership of the EU. It stumped up £9.9m (€12m) into specialist vehicle component manufacturer Gestamp Tallent in County Durham.
An EIB spokesperson sought to assure British firms and researchers that agreements in place would be honoured. "The contracts that have been signed remain valid," he said. "At the moment nothing has changed until the end of the two-year cycle of Article 50."
Indeed, the EIB remains open for business, the spokesperson said: "Although we note the referendum result, the lending strategy hasn't changed: it's a rolling, three-year lending strategy."
What follows for such projects following Britain and Brussels' divorce is unclear.
"We expect the relationship to be one of the many issues to be discussed during withdrawal," the EIB spokesperson told us.
"Given our strong engagement in supporting R&D in the last 40 years in the UK, that is now at risk."
Established in 1958, the EIB is the EU's official bank, owned by all 28 member states. It has funded schools, housing, manufacturing, telecoms, utilities and civil engineering.
The UK has a 16.11 per cent shareholding in the EIB – same as France, Germany and Italy, with senior EIB figures including Britain's Chancellor and the Governor of the Bank of England.
It will be up to remaining EU member states to decide what happens to the UK's stake – whether it is sold or re-allocated.
The UK has paid £2.89bn (€3.49bn) into the EIB's capital and been a massive beneficiary of investment - £5.6bn (€6.7bn) last year, the largest since Britain joined the EU in 1973.
According to the EIB, its largest ever investment was in the UK in the field of energy - £1.58bn (€1.19bn) to the UK's National Grid to upgrade aging equipment in 2014.
Other milestones include: £938m (€1.13bn) for London's massive Crossrail transport project in 2009, £323m (€390m) to Jaguar Landrover in 2010 for R&D on Co2 emissions, and £369m (€445m) for BT in 2007 for network upgrade and expansion.
EIB has invested heavily in the North East: £182m (€220m) in 2011 Sunderland for Nissan to build a pilot plant developing electric vehicle batteries following an initial £332m (€400m) for R&D aimed at reducing electric vehicles' carbon emissions.
In Sunderland, the electorate voted 61 per cent in favour of leaving the EU. ®
Sponsored: Webcast: Simplify data protection on AWS