Facebook's unleashed a slab of mobile networking technologies which that hint at how it would like remote communities to connect to the outside world.
OpenCellular draws on what Facebook's learned in its Open Compute Project and open networking efforts like 6-Pack and Wedge: a design that will be open-sourced over time, to hopefully seed a white-box hardware market for cellular base stations.
As with the open networking market, OpenCellular seeks to deconstruct what's inside the base station, divorcing the radio system from the computer that controls it.
Computing is in the hands of the General-Baseband Computer (GBC), which handles both system functions and environmental functions (monitoring temperature, voltage and current, for example), and runs on Power-over-Ethernet and telco-style DC power (from batteries, telco power supplies, solar and so on);
The radio subsystem, which handles the software-defined-radio (SDR) and / or system-on-chip, the transceiver, power amplifier and so on. The design supports everything from 2G through to LTE.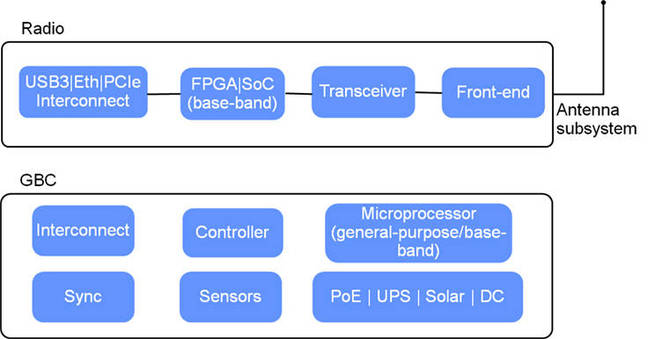 OpenCellular separates the radio from the controller
Facebook has designs for two configurations: a "network in a box" with both GBC and radio, or in an SoC configuration, an access point without the GBC.
Keeping it civil
Access points live a hard life, with Facebook noting that an access point needs to survive temperature extremes and high winds.
Facebook's post doesn't lay out the physical design, but the image below is worth looking at.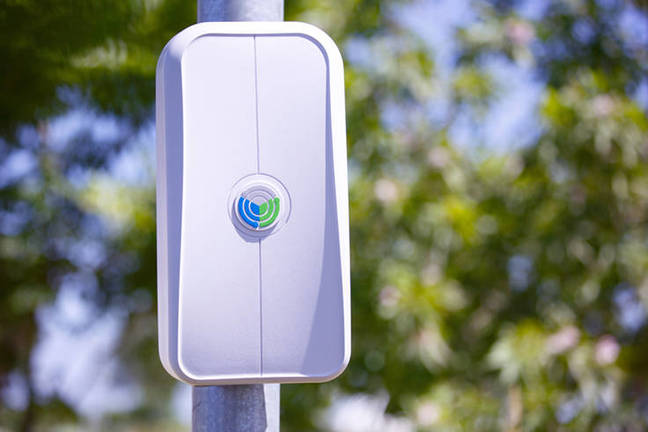 Keeping it small: Facebook's OpenCellular prototype would be kind to poles in a high wind
Keeping OpenCellular's physical design tight is important to Facebook's hope that it can be a self-install for small / remote communities, because it minimises the profile the box presents to the wind (note: a user would still have to make sure the site was suitable for whatever kind of antenna they intend to use).
So far, Facebook's boffins have a 2G implementation running voice, basic data, and SMS, with the aim of having something to publish this summer through the Telecom Infrastructure Project (TIP). It's also planning outdoor tests with its initial (unnamed) OEMs and TIP partners.
Its open source plans cover not just the software: Facebook plans to publish the hardware designs and firmware for OpenCellular. ®
Similar topics