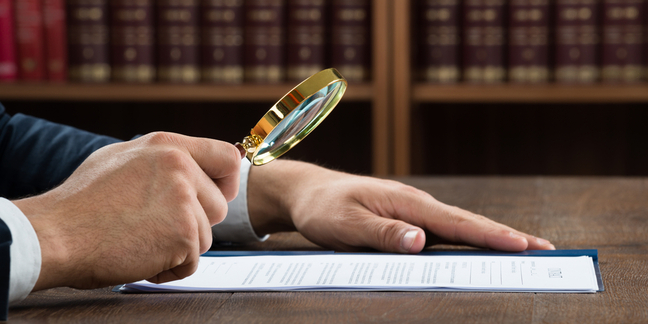 Ingram Micro and the Chinese logistics giant Tianjin Tianhai that wants to buy it confirmed they are to submit the proposed $6bn bid for review to the Committee of Foreign Investment in the United States.
This is an about-turn because Ingram - the world's largest tech distributor - previously said the deal would not "fall under the auspices" of the CFIUS because it shifted boxes but didn't make tech.
The "joint voluntary notice" to the Commission will be "filed in due course" and both companies said they still expected "the transaction to close in the second half of 2016 as previously announced".
As revealed yesterday, Tianjin Tianhai has delayed the shareholder meeting scheduled for 29 July to approve the buy following a request for more financial details of the arrangement struck in February.
The exchange wanted to receive assurances over the funding of the acquisition, the bank loan size, the duration of repayment and if the outlay will have a "negative impact" on both organisations.
It was also seeking answers on Ingram's financial results that were down dramatically in the first quarter of this year, and questioned why Ingram's margin were below some of its peers.
Should the sale not happen then Ingram will receive $400m from Tianjin Tianhai, a subsidiary of conglomerate HNA Group, with the cash deposited in Deutsche Bank's Americas division.
Ingram and Tianjin Tianhai reiterated last night that they'd received competition authority approval from the US Federal Trade Commission (in June) and had since got the thumbs up from the anti-trust authority from the Ministry of Commerce People's Republic of China, as well as from Canada, India, Mexico, South Africa and Turkey.
"Additionally, after discussions with the European Commission and the Swiss authority, repsecitvley, it was determined that antitrust filings with the Commission and the Swiss competition authority were not required," the pair stated.
"Instead, the companies have filed with the antitrust authorities in the following juridictions: Austria, Italy, Poland and Slovakia."
Shareholders of Ingram Micro overwhelmingly backed the buy in June leaving Tianjin Tianhai investors to vote for or against the transaction. ®
Sponsored: Practical tips for Office 365 tenant-to-tenant migration