Seagate soups up M.2 Nytro flash card
Doubles capacity of its mini NMVe drive to 2TB
---
Seagate has more than doubled the maximum capacity of its Nytro M.2 XM1440 flash card from 980GB to 2TB.
The 960GB XM1440 was introduced in August last year along with the XF1440, a 2.5-inch NVMe drive that had 2TB of capacity. Both used eMLC flash and were launched in August 2015. They came in performance (called capacity and 960GB capacity max) and capacity-optimised (endurance and 800GB capacity max) versions, optimised for read-intensive and mxed workloads respectively. Both were server accelerator rather than external storage products.
The new 2TB M.2 "is the highest-capacity, enterprise-class M.2 NVMe SSD available today," and is optimized for read-intensive and mixed workloads. There are no separate endurance and capacity versions.
It draws 7 watts (as before) and we're told it can do up to 30,000 IOPS/watt, meaning 270,000 IOPS, assumed to be random reads. The previous 800GB endurance and 960GB read-intensive XM1440 drives both reached 240,000 random read IOPS, so this is a nice speed bump.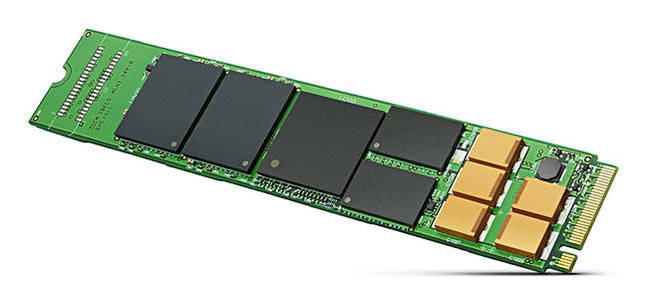 Seagate Nytro M.2 2TB XM1440 NVMe drive
Seagate has not announced an increased capacity XF1440 at this time.
The 2TB Nytro XM1440 M.2 NVMe SSD will be available through Seagate's channel partners in November 2016. There is no pricing information. ®