Microsoft adds useful feature to PowerPoint. Seriously
New non-linear view poses threat to cosmic order
---
Some crazy and terrible things have happened in 2016, but none can be more shocking than Microsoft PowerPoint adding a quite useful new feature for presenters. The ubiquitous slide presentation software has finally made a break with linearity.
"Presenter was to create presentations—not simply slides," wrote PowerPoint's original developer Dennis Austin.
"It was to provide a means for structuring, writing, and reviewing a presentation as a whole. That would also make it easy to re-sequence old slides and to re-use parts of old presentations to make new ones," [reads the PDF from the Computer History Museum. ]
So the very first release, in 1987, included a Slide Sorter. But that helped with the creation part of the process. The presentation part has taken a while longer to catch up.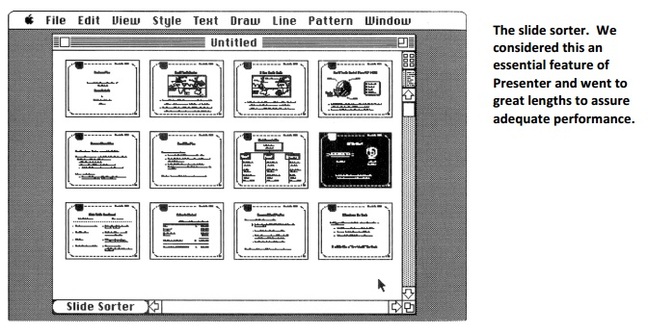 Now after 29 years*, PowerPoint's new Zoom feature now gives the presenter the ability to present slides on the fly from an overview, rather than scrolling through a linear list. Few people anywhere have not experienced a presenter fumbling while apologising ,"Let me just go back to that slide".
There's a needlessly noisy (and far too long) video here. You may wish to turn the sound off before watching this.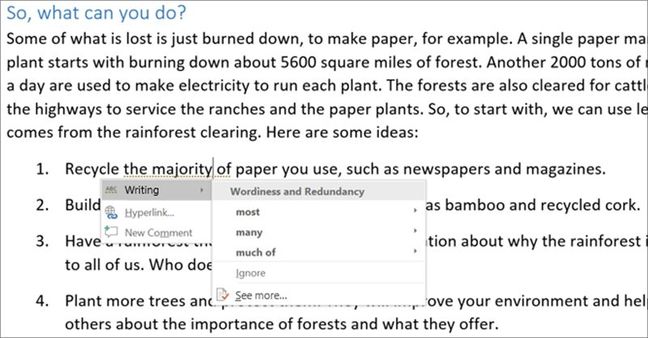 Three other additions to Office have arrived, and all can be filed under "dubious AI enhancements".
A cloud-based linguistic feature for Word called Editor suggests writing style tips; a new Research tool can pull in "structured, safe and credible information from the web" [ Is there any? - Ed.] while the addition of a filtered "Focused" view to Outlook, the latter a feature of Microsoft's mobile Outlook client.
They're all described here. ®
*Bootnote
The application was released in 1987 for the Mac as "Presenter" by Forethought Inc, a publisher founded by two ex-Apple employees.