What's ordered in Vegas, doesn't stay in Vegas? $6.7m of printer ink 'stolen by office worker'
Woman accused of funneling toner to reseller denies charges
---
A Las Vegas woman stole printer ink worth $6,715,531 from her employer and sold it to a reseller on the other side of America, it is claimed.
When Jennifer McCain-Bray worked as a purchasing analyst for the Las Vegas Valley Water District – a public utility – she ordered millions of dollars of extra printer ink and toner, had it delivered to her office, and then shipped it off to a New Jersey company for resale, it is alleged. Investigators claim she profited from the scam, which ran for eight years before it was uncovered.
The 41-year-old was arrested on Thursday by FBI agents and indicted by a federal grand jury: she faces six charges of mail fraud and criminal forfeiture. She pleaded not guilty before a Nevada district court that day, and will stand trial in September.
The indictment [PDF] claims McCain-Bray and unnamed pals concocted the swindle and ran it very successfully between 2007 and 2015. After sending out the purloined printer ink, she would receive payment via her personal PayPal account, it is alleged.
According to the US Department of Justice:
From about Jan. 1, 2007, to Dec. 7, 2015, McCain and unidentified others allegedly devised the scheme to defraud the LVVWD by fraudulently representing that McCain's purchases of ink and toner cartridges were for the LVVWD, when they knew that the products were for the benefit of a New Jersey company which received and resold the cartridges for its own profit.

McCain instructed the vendor to ship the ink and toner cartridges from California and other locations to her at her LVVWD office in Las Vegas. McCain then relabeled the packages and shipped them to the New Jersey company.

In exchange, the New Jersey company transferred money and other things of value to McCain's personal PayPal account. Between 2007 and 2015, McCain fraudulently purchased approximately $6.7 million in ink and toner cartridges with LVVWD funds.
"Nevada residents pay for this type of financial fraud through inflated costs and loss of faith in government," said US Attorney Daniel Bogden. "We are committed to the vigorous enforcement of financial fraud crimes, and encourage residents to report suspected financial crimes to your local police department or the FBI."
McCain-Bray reportedly confessed to district officials in December that she made "fraudulent purchases that resulted in personal gain." Two weeks later, on December 16, she quit before she could be fired, we're told.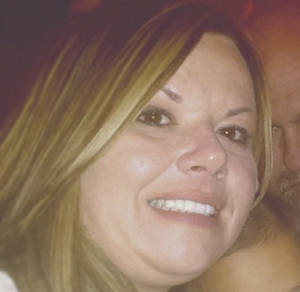 Accused ... Jennifer McCain-Bray (Source: Instagram)
She was not alone in leaving the organization, it is claimed. The water district's purchasing manager, accounting supervisor and one of its finance analysts were all placed on paid leave when the alleged scam was uncovered – there is no indication that any of them were involved in the alleged caper, although it appears they failed to spot the insane amounts of printer supplies being ordered. The purchasing manager has since retired and the two others left of their own accord.
Printer consumables are in high demand among the light-fingered as, ounce for ounce, it's more expensive than some illegal drugs. It's also very easy to fence, since the canisters are hard to trace and in high demand.
If found guilty, McCain-Bray faces up to 20 years in prison and a $250,000 fine on each count of mail fraud. As mentioned earlier, she denies any wrongdoing. ®