The next time Salesforce goes down, you'll get six reasons why
SaaS-o-saurus Rex preparing more granular status service for September debut
Salesforce.com has slipped out a beta of a more granular status service.
Salesforce endured a data loss incident earlier this year, when its NA14 instance went TITSUP after a storage array firmware bug. Information flowed regularly during that incident and Salesforce CEO Marc Benioff personally apologised for the mess. But as the screenshot below shows the information provided for each Salesforce instance is scanty.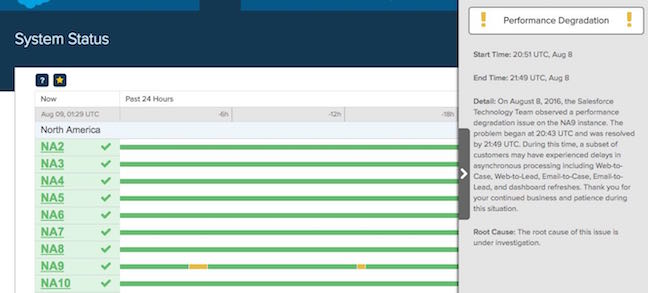 Salesforce's 'Trust' service at the time of writing
Now the company has fired up a beta of more detailed service. Here's a peek.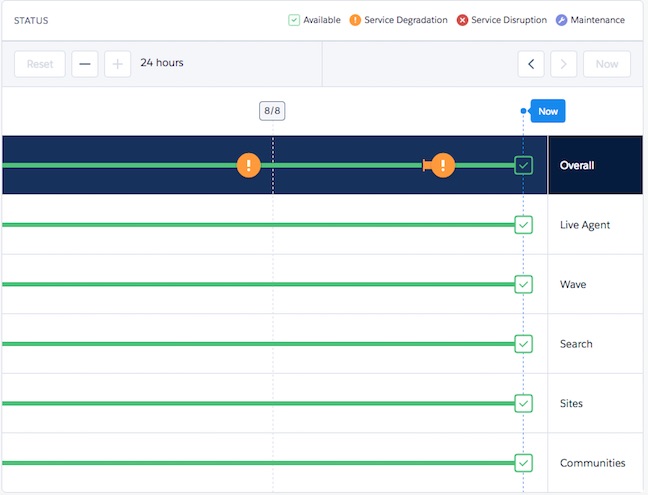 Salesforce's beta status service
As you can see, each instance's performance is now calculated on six metrics so you'll at least know which bit of the service is misbehaving. Information on just what's wrong is still scanty. Here's what you see if you click on one of those orange incident balloons.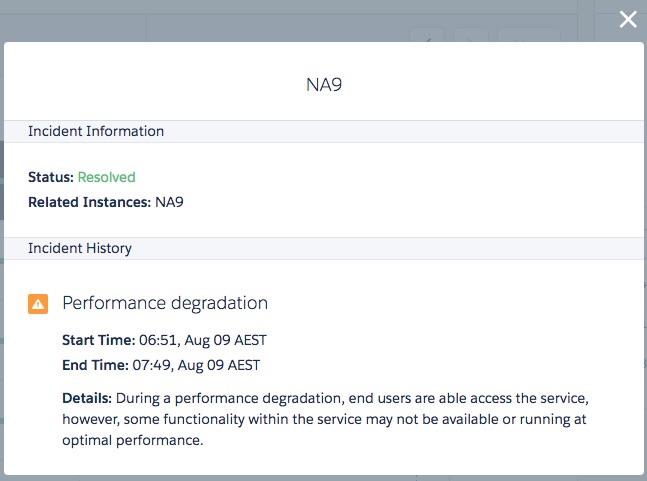 Not much more detail here
Other improvements include new graphs and lists of performance data.
Salesforce says the new trust service will debut in September.
Feel free to footle with the beta here. ®