This article is more than 1 year old
Blighty's 24-hr Universal Credit outage caused by upgrade glitch
Techies at SCC's hosting sub throw an all-nighter to fix service crash
Gremlins that showed up during a planned upgrade to the UK Department of Work and Pensions' systems brought down online services for more than 24 hours, sources have told The Register.
Techies at the services-based reseller SCC, which has a hosting contract with the DWP, began the work yesterday but some unspecified difficulties emerged.
Engineers tried to roll back the upgrade but it proved too complicated so they carried on overnight, we are told.
The systems were down from mid-morning yesterday until around 2pm this afternoon which impacted access to sites, and prevented Joe Public from accessing app and the Universal Credit portal.
The portal had stated: "Sorry for the inconvenience, we're just making some improvement to help make your online experience better. You'll be able to access your online account again shortly".
"Thank you for your patience - please check back again later."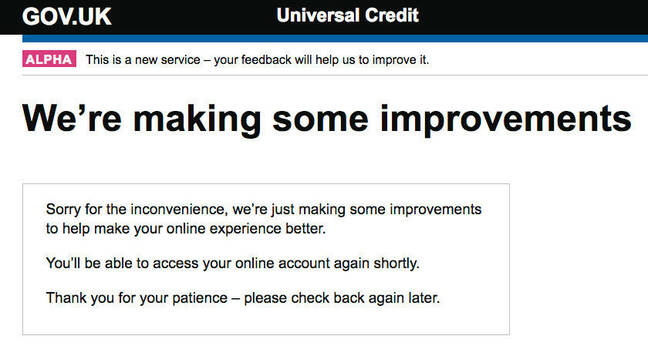 The website is now back up and running. A spokesman at the DWP described the outage as a "minor issue" – but it wasn't for people who were trying to make claims, manage existing claims or report changes in their circumstances.
SCC sent us a statement but did not shed any light on any technical issues encountered.
"We are aware that our customer experienced an inability to access business applications. Immediate fix measures were put in place and full service has been restored." ®