The Vivaldi browser continues its rapid progress its third release in four months. The new binary largely contains bug fixes, with theme support the biggest new feature. In addition to the eight default themes you can add your own.
Version 1.3 adds more mouse gestures – there are now more than 90 browser actions available through gestures. WebRTC gets a bunch of new privacy settings. The Linux version receives tab hibernation, to save power, and a wider support of multimedia codecs.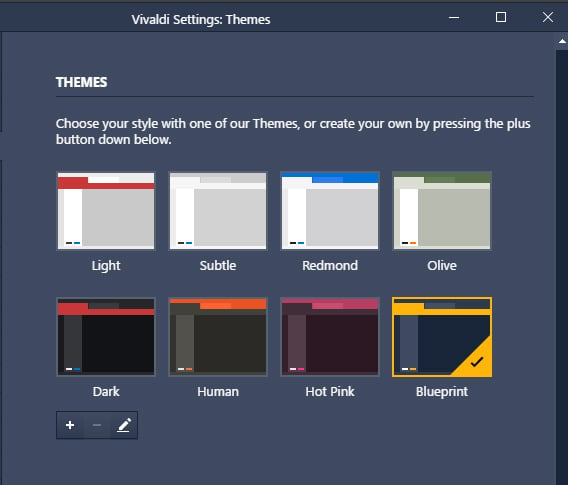 Vivaldi is the initiative of Opera Software co-founder Jon von Tetzchner, who left the browser company five years ago and recruited some 35 staff, with HQ in Boston and developers in Norway and Iceland. The misson statement is to create a browser "for everyone", but really the emphasis is on neglected power users. Vivaldi is a tweaker's delight.
"A lot of people are unhappy that Firefox are doing the same thing that Opera did, which is do research that shows people are not using certain features, and then remove those features," he told us earlier this year.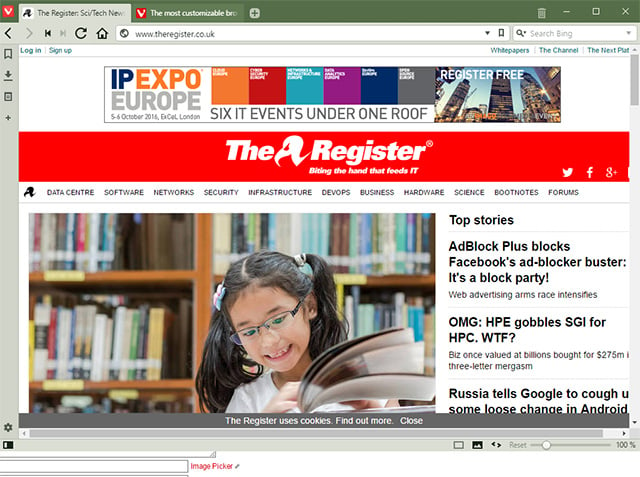 Vivaldi's arrival has prompted Opera to raise its profile, with the latest desktop version adding a very effective power saving mode, and a built-in ad blocker.
Last month Opera agreed to sell half of the company to Chinese group Qihoo 360, a publicly traded internet security company, for $600m. Qihoo had wanted to buy the company outright for $1.2bn but couldn't find the cash. The assets include the web browser. Most of Opera's $615.9m revenue in 2015 was derived from mobile advertising. ®