Drones, blockchain still hype
---
Gartner has revealed its 2016 hype cycle for emerging technologies.
For those of you unfamiliar with the document, Gartner rates technologies as emerging after an "innovation trigger" before ascending to a "peak of inflated expectations". From there, technologies often fail to deliver on their promise and tumble into a "trough of disillusionment". Some scramble up the "slope of enlightenment" to reach a "plateau of productivity" on which the technology turns out to be useful.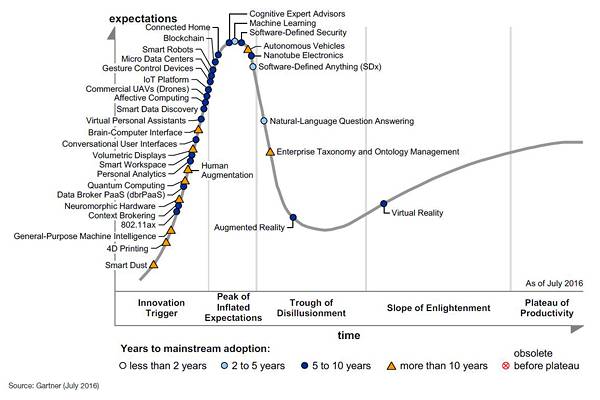 As the graphic above shows, the analyst firm sees Blockchain as a bubble about to burst, while software-defined anything is about to hit a nasty patch. Quantum computing is a decade away from being a mainstream thing.
Conversational user interfaces remain elusive. Why is that Siri? Are you and Cortana both rubbish? ®