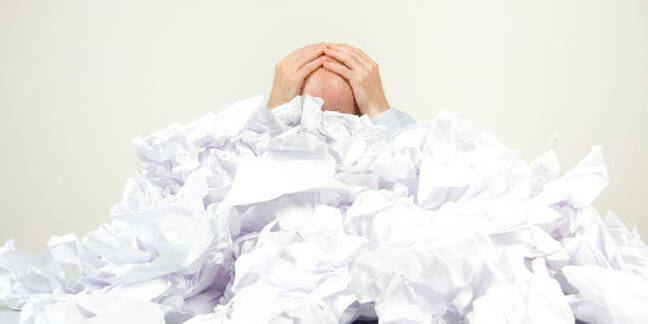 Google has asked a US court to stop a former MySpace investor from repeatedly filing suit against it.
The web advertising giant this week told (PDF) the US District Court for Northern California that Brad Greenspan has been burdening its lawyers and racking up its legal bills by constantly filing motions in a lawsuit that was dismissed more than a year ago.
Greenspan, who held a key role during the genesis of MySpace, was a 10 per cent shareholder in the social network when it was acquired by Rupert Murdoch's NewsCorp in 2005. He has long claimed that the $580m sale price was too low. In 2014, he sued Google, claiming the Chocolate Factory helped to delay sale to NewsCorp and drive down the selling price.
Specifically, Greenspan accused Google of using a no-poaching deal with Yahoo! and Ask.com to get both competitors to back off bids to provide search services for MySpace, in the process driving down the site's potential value.
"News Corp was able to purchase MySpace at a severe discount by purchasing MySpace during a time when Google was withholding a bid for exclusive search engine contract, and when [MySpace board member Geoff] Yang and [board member Geoff] Carlick directed MySpace not to renew an exclusive search engine contract with Yahoo or any other search engine in exchange for Google's agreement not to poach Ask.com's employees," Greenspan's original complaint reads.
The case was dismissed by the court on May 15, 2015. Google argued that, since that ruling, Greenspan has filed motions to appeal with the court 16 times. After the judge struck down the motion to appeal in May of this year, Google says it has received seven more motions from Greenspan.
Those motions include claims that errors such as incorrect dates (PDF) and improperly filled out forms (PDF) by Google and IAC's lawyers should allow the case to continue.
"None of these post-judgment filings do anything but try to advance his dismissed claims," Google argues in the filing.
"Indeed, Greenspan is simply (and blatantly) ignoring the court's orders and needlessly burdening the Court and the parties with wholly unnecessary and unwarranted motion practice."
In total, the Chocolate Factory estimates that dealing with Greenspan's constant filings have cost it $21,793.50 in legal fees, money it wants repaid along with an order barring Greenspan from filing further motions without first obtaining court permission.
Google also notes Greenspan's previous attempts to either file or intervene in four other suits related to the MySpace acquisition. He also attempted to intervene in the 2014 Silicon Valley wage-fixing suit.
"Google does not file this motion lightly, but enough is enough," the complaint reads. "The time has come for the Court to deem Greenspan a vexatious litigant and constrain his ability to file any further pleadings in this closed case."
El Reg was unable to reach Greenspan for comment, but we'll update this story if we hear from him. ®
Sponsored: Ransomware has gone nuclear