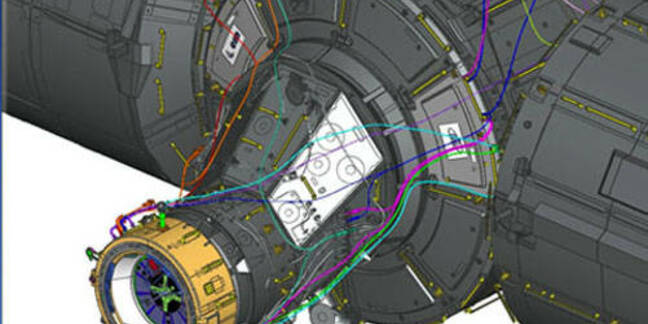 Two astronauts from the International Space Station have started their spacewalk to install the new International Docking Adapter.
Jeff Williams, an experienced spacewalker, is joined by Kate Rubins, who is the twelfth female astronaut to perform a spacewalk.
The Docking Adapter is the connecting point for spacecraft joining the ISS.
NASA calls the new adapter "a metaphorical gateway to a future" as it will bring future astronaut crews riding on NASA's first human-rated spacecraft since the space shuttle, Space X's Crew Dragon spacecraft and Boeing's CST-100 to the ISS.
It is part of NASA's Commercial Crew programme, an effort between NASA and private companies to develop and fly human space transportation systems, and will begin in 2017.
The new adapter will make it easier for spacecrafts to enter the station's driveway and park. It features built-in sensor systems for automated docking and allows visiting spacecrafts to re-charge batteries and exchange data with the ISS.
"It's really opening up a new era for commercial crew support to ISS," said Mark Ortiz, Boeing's project manager for the two IDAs. "The IDA enables flexibility for multiple commercial and international vehicles to dock to ISS and opens the door to a new international standard."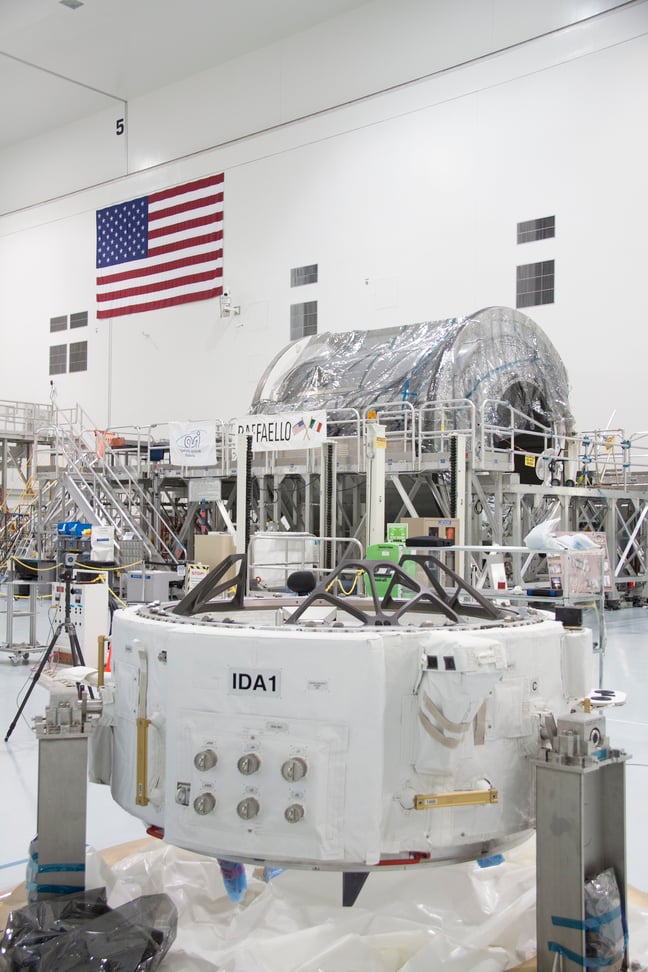 The IDA-1 inside the Space Station Processing Facility at NASA's Kennedy Space Center in Florida. Photo credit: NASA/Cory Huston
Rubins and Williams are installing the first IDA today. Another adapter is expected to be delivered to the station on the ninth SpaceX resupply mission.
It weighs 1,000 pounds (453 kilograms) and a robotic arm, known as the Canadarm2, will take the adapter out of the Space X's cargo-carrying Dragon spacecraft and drag it closer to the space station.
The astronauts will then venture outside the ISS to attach the adapter to the Pressurised Mating Adapter.
The spacewalk commenced at 8:05 am ET (12:05 BST) and is planned to continue for six and a half hours whilst Rubens and Williams bolt the adapter into place.
You can watch the rest of it here. ®
Sponsored: Practical tips for Office 365 tenant-to-tenant migration