BSODs at scale: We laugh at your puny five storeys, here's our SIX storey #fail
Windows in a state of undress, all over the world
---
It's an easy drive-by troll, isn't it? Last week, we asked readers to top the five-storey Blue Screen of Death spotted in Thailand, and examples big and small flooded the inbox.
Manchester Piccadilly Station is either vying for the crown with last week's entry, or perhaps it's a display from the same maker. Thanks to James for catching this shot from 2013.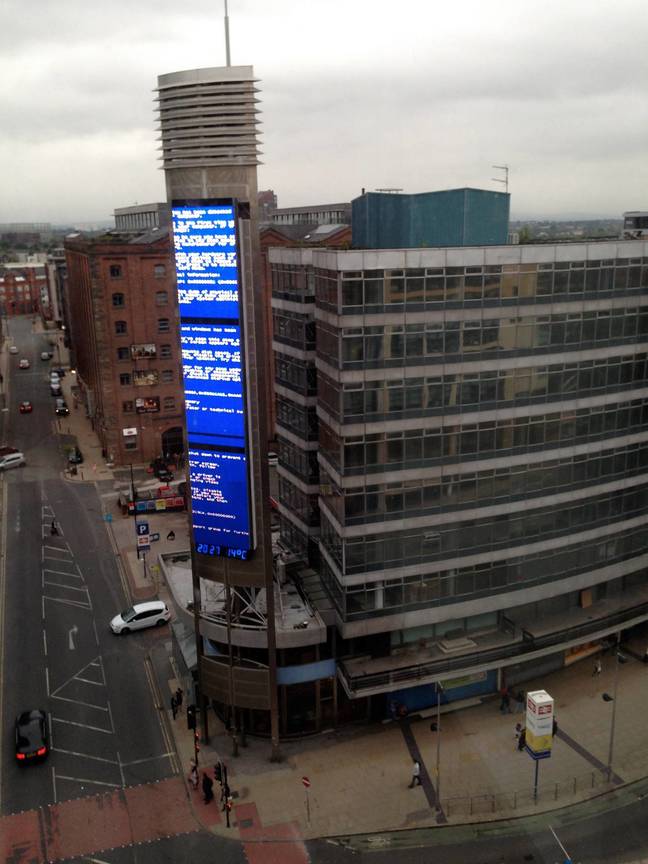 Manchester, press alt-ctl-del
Andy Long of Exploding Phone drew our attention to this Tweet. It's not a five-storey #fail, but given the sensitivity of data that passes through a store checkout, the persistence of Windows XP is … terrifying.
Unexpected operating system in the bagging area #tesco #winxp #oldschool #windows pic.twitter.com/JitXgbkKug

— Andy Long (@ndylng) July 5, 2016
In a similar vein, @Blowdart tapped us on the shoulder to draw our attention to this. Someone's ATM vendor seems to be shortcutting on their Windows licenses.
Oh boy pic.twitter.com/pt0JZFHK7x

— Barry Dorrans (@blowdart) August 14, 2016
However, we mentioned scale. This, snapped by JW in Sweden, isn't as big as our starter, but its proximity to the ground at least makes it easy to read.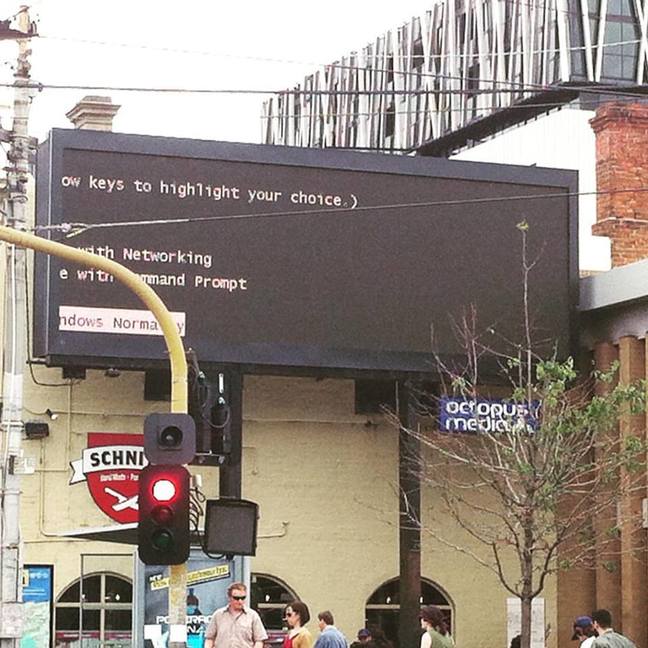 There are plenty more we'll give you in the coming weeks, so we'll close with this, from an anonymous submitter, who wrote: "sorry for the potato quality, pictures weren't allowed". That's because the BSOD was from Dubai Airport.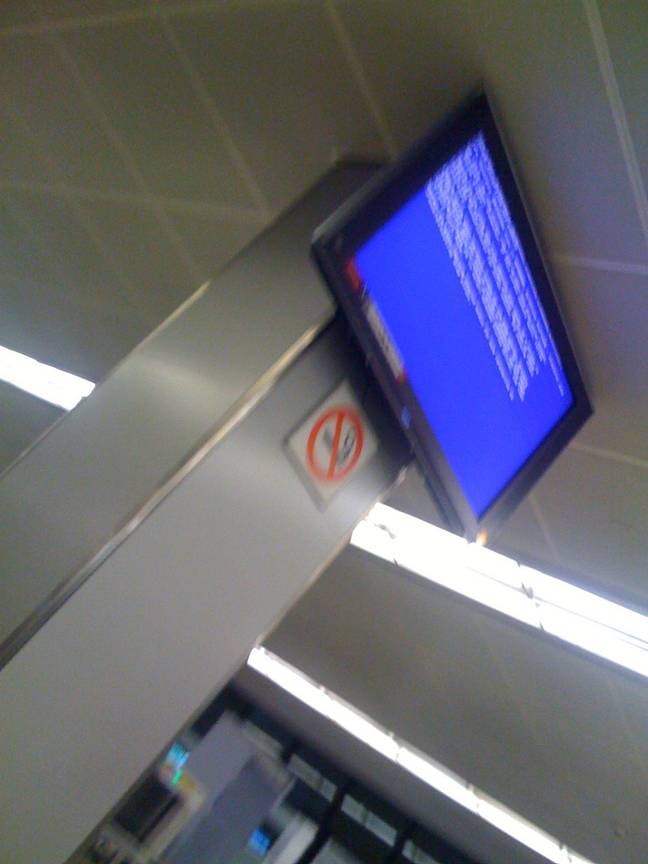 Risking a security hassle to snap a BSOD? That's dedication for you … keep them coming! ®