Lenovo's tablet with a real pen, Acer's monster laptop, Samsung Galaxy S3 watch
and more Berlin IFA madness
---
Another go with the Smartwatch
Samsung has launched the Galaxy Gear S3 smartwatch, and is beginning to address some of the factors that hold back this market. Among the best features of the Gear S3 are the claimed battery life of 3 to 4 days from its 380mAh battery, an always-on display, and enough on-board capability that it remains useful even if its partner phone is out of reach or out of power.
The Gear S3 has a 1.3" 360x360 display, dual core 1.0 GHz processor, runs Samsung's own Tizen Wearable Platform 2.3.2 (not Android Wear), has 768MB RAM and 4GB storage, and supports WPC (Wireless Power Consortium) inductive charging as well as Samsung Pay contactless payments. Connectivity includes Wi-Fi, Bluetooth 4.2 and GPS. It is compatible with "standard 22mm watchbands," according to Samsung's press release.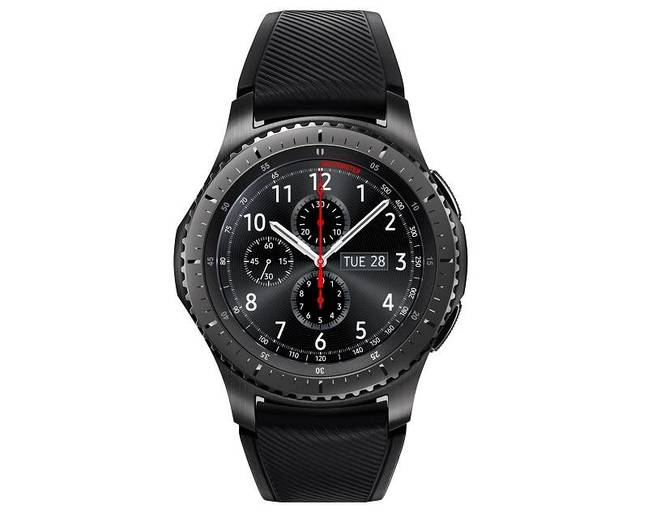 Samsung Gear S3 Smartwatch
At the press launch, much of Samsung's focus was on persuading us that the Gear S3 can hold its own with traditional watches. The always-on display means you can "tell time at a glance just like a traditional watch," says the press release, while the design of the Classic model is meant to have the look and feel of a "well-crafted luxury watch."
Handling the sample hardware at the launch though confirms that it is big, chunky and masculine; fine if that is your style, but not for everyone.
The key question is whether a device like the Gear S3 adds enough value to mitigate the annoyance of short battery life compared to a traditional watch. Samsung's use of Tizen rather than Android Wear has efficiency advantages, but is an obstacle for app developers. Price and availability is not yet announced.
Asus also announced a smartwatch today, the ZenWatch 3, with 1.39" 400 x 400 display and 87ppi, 512MB RAM and 4GB storage, battery life of 1-2 days, and Qualcomm Snapdragon Wear 2100 processor.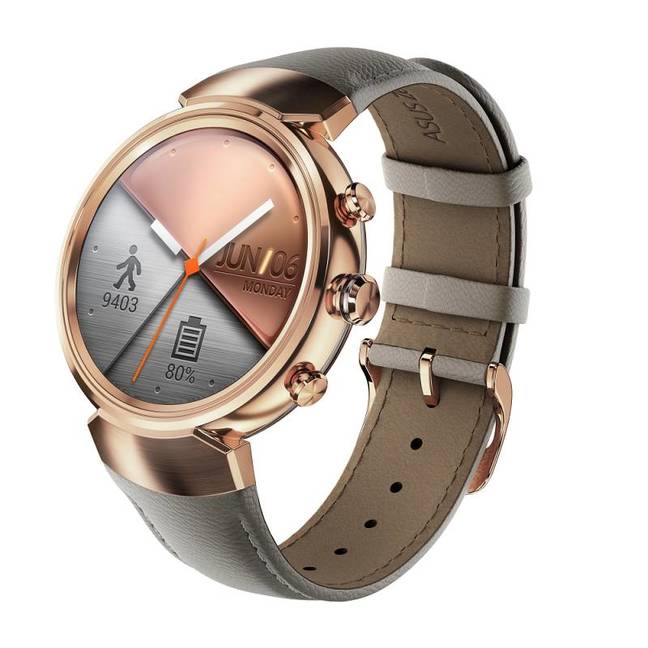 Asus ZenWatch 3
Again this is a chunky affair, though the advantage of Android Wear for app mitigates its shorter battery life. No wireless charging though; it has a special charging connector on the rear that is compatible only with its own charger, so make sure you remember to bring it with you. The ZenWatch 3 will be available before the end of 2016 at €229.®