Microsoft has added another wrinkle to an idea that refuses to die: the 'net-connected refrigerator.
Thankfully, Redmond has skipped the idea of putting a browser on the fridge.
Instead, drawing on Silicon Valley's conviction that everybody is a 23-year-old software developer who can't cook, clean house, or shop without help, it's the old "your fridge will write your shopping list" model.
Microsoft will work with appliance maker Liebherr to put a camera in the refrigerator, send the images off to the cloud, run them through a machine learning algorithm, and send a reminder to an app if you're at the shops and don't have milk on your shopping list.
From its blog post, we learn that the computer vision API in Redmond's Cognitive Services will do the image tagging, relying on deep learning algorithms in the Computational Network Toolkit.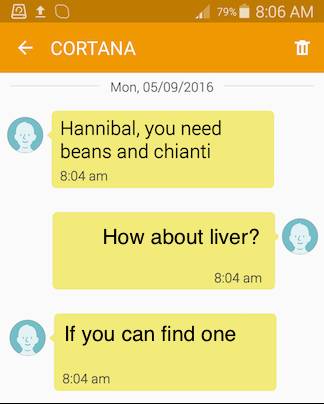 All of that, Microsoft's Cortana intelligence team writes, means the vision system can be trained to recognise the various things that might be in a refrigerator – milk cartons, ketchup bottles, fava beans and a nice chianti – and let you know if you're running low.
"Using the SmartDeviceBox voice module, additional groceries can be added to a shopping list that customers can access when on the move using an app for iOS, Android or Windows devices", the blog post states.
It seems a no-brainer to Vulture South that between the iFridge and the iPhone, Redmond reckons there's a rich vein of consumer information to be mined. ®