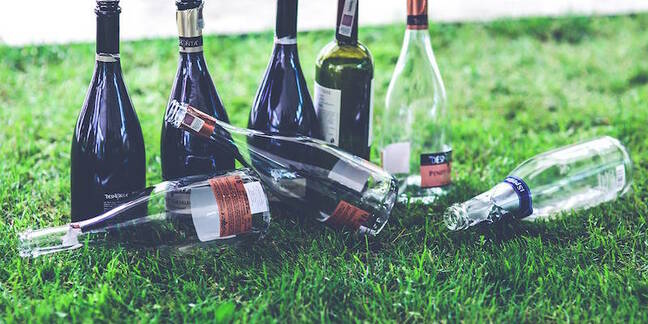 It's probably just as well as the walk to the fifth pub takes a lot longer than the first four, because according to a four-country collaboration of sports boffins, exercise helps offset ethanol.
Succinctly: it seems 150 minutes of moderate exercise a week, say on a Friday night when you're hunting down the post-pub nosh, offsets a lot of the damage done by the previous 240 minutes of syncopation*.
The British Journal of Sports Medicine has published the research (abstract), which finds that "the association between alcohol intake and mortality risk was attenuated (all-cause) or nearly nullified (cancer)" for people who met the physical activity recommendations (from Australia's Department of Health), the aforementioned 150 minutes.
Sydney University researcher Dr Emmanuel Stamatakis (blessings be to him, etc) worked with researchers from University College, London; the University of Montreal; and the Norwegian University of Science and Technology.
They used large-scale health surveys conducted in England and Scotland in the years 1994, 1998, 1999, 2003, 2004 and 2006.
The study seems to bear out what other studies suggest, that occasional drinking is "associated with a slightly lower risk of death from all causes and from cardiovascular disease, but not from cancer, suggesting a 'J shaped curve,'", according to the BMJ's media release (here at Eurekalert).
Because there's a little bit of killjoy in every health boffin, the release notes that "no firm conclusions can be drawn about cause and effect, and the researchers acknowledge that they didn't measure drinking patterns or dietary factors, both of which could have affected the results.
"Nevertheless, the findings indicate that physical activity has the potential to promote health and curb some of the associated harmful effects of drinking, even at the minimum recommended weekly level."
Of course, The Register would never suggest drinking to excess as an antidote to a week of Windows patches, cloud outages, dodgy routers, or trying to attend an Apple launch. Never. Truly. ®
*Bootnote: Syncopation: an uneven movement from bar to bar. ®
Sponsored: Webcast: Simplify data protection on AWS