'Oi! El Reg! Stop pretending Microsoft has a BSOD monopoly!'
Your wish, dear reader, is our command. Including an Acorn BSOD. Yup, that Acorn
---
Last week, we asked readers for Linux BSODs, and ever-resourceful, you've gone beyond the call of duty and provided oddities that reach beyond our expectations. Mark yourselves down as "KPI exceeded".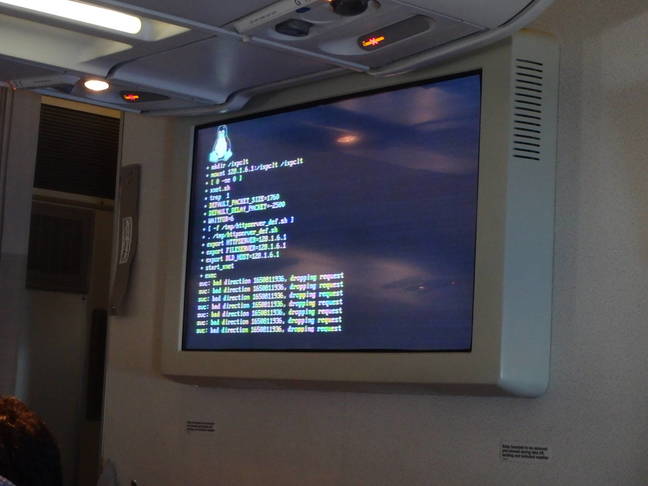 For the above image, Paulo kicked things off with a complaint that we're becoming a kind of anti-shill for Microsoft's monopoly. Fair enough:
"I have really enjoyed the BSOD articles, but I think it's not fair that MS is hogging the spotlight on this topic, they have had enough monopolies already!
"That's why I am humbly submitting this image I took in an ancient Airbus A340 belonging to Iberia, en route from Costa Rica to Madrid back in 2014. This loading screen on the plane's entertainment system accompanied us for a good part of the flight. That being my first transatlantic travel, you can bet it wasn't reassuring at all."
By now, Paulo, I hope you've flown a few more times without anything to worry you!
Reader Sam directs us to a Linux-based bus information display in Seattle, which got stuck like this for over a week in 2015: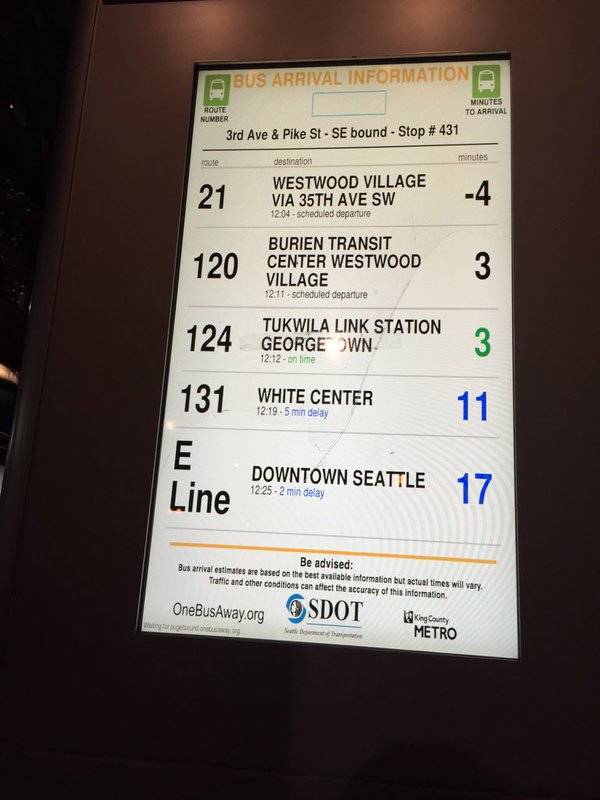 @Sonya at Twitter followed the display until she moved away, without much progress.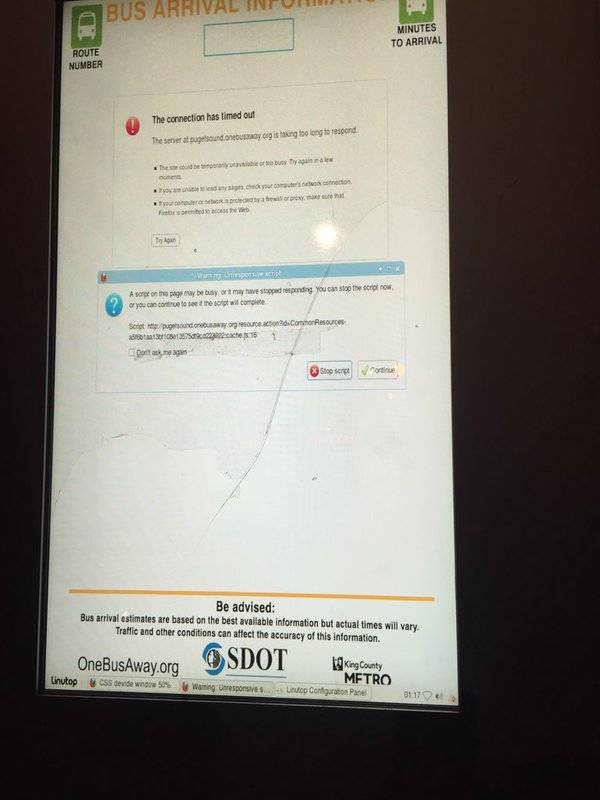 Reader Mike has his own BSOD collection (at Titanium Bunker), and we particularly enjoyed this one, spotted in Dubai in 2015: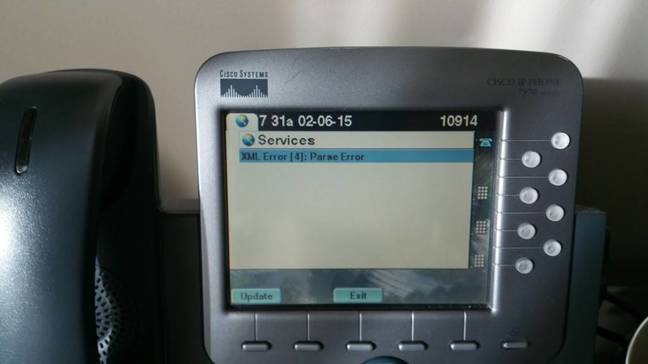 We think we've kept the best until last. We return to public transport, for a 2012 BSOD that will send non-UK readers scrambling to Wikipedia.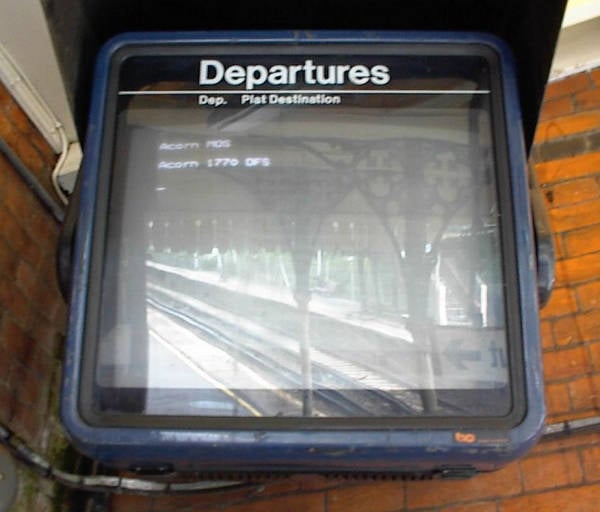 Enjoy your trip down the rabbit-warrens of IT history. Feel free to keep the BSOD snaps coming by mailing 'em in. Your correspondent is on leave this week, so may not be a great correspondent, but will be attentive on his return. ®