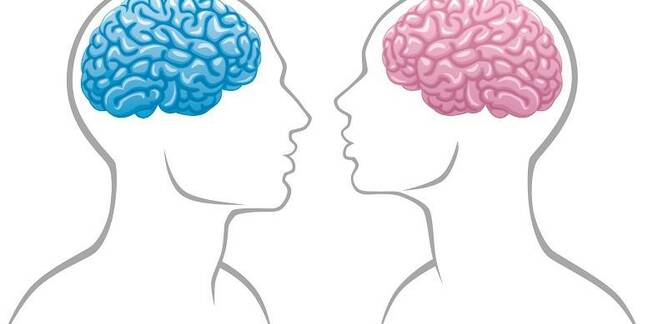 The Science Museum in London has announced it will reconsider its exhibition on sex and gender – after it faced criticism over a quiz that tested whether a brain was male or female.
Located on the first floor, Who Am I? is a permanent gallery that has been in the museum over 15 years. The exhibition explores the underlying biology and genetics of humans.
Neuroscientists have singled out the What Sex is Your Brain? quiz in the gallery for being based on gender stereotypes rather than real science.
The game claimed female brains had a better visual memory and "distinguishing between subtle hints and details", whilst men were better at "seeing things in three-dimensions" and imaging how things rotate.
Professor Sarah-Jayne Blakemore, leader of the Developmental Cognitive Neuroscience Group at University College London, told The Guardian the exhibit was "out of date, to say the least".
Blakemore has been advising the Science Museum on its exhibition, which was last updated six years ago. "I saw it recently and was pretty shocked by the misleading message, which doesn't correspond to the scientific evidence."
Although it is widely agreed that male and female brains do differ chemically with various hormones, whether that translates into cognitive abilities is still debatable.
Twitter users also voiced their disappointment over the idea that brains could be classified as "pink" or "blue" after Helen Lewis, deputy editor of the New Statesman, retweeted Extreme Crochet's photo of the test.
Initially couldn't believe this. But yes, the @sciencemuseum has an exhibition telling girls they have "pink brains" pic.twitter.com/pGHEI9T3V7

— Helen Lewis (@helenlewis) September 14, 2016
The Science Museum responded to the complaints and said it would "look again at the exhibit".
In a blog post, Alex Tyrrell, head of exhibitions and programmes at the Science Museum, said the game was "designed to be tongue in cheek and provocative". But it would now talk to leading experts in neuroscience and clinical psychology to see if the scientific evidence justified making changes to the gallery.
"Social attitudes also change. We have received responses from visitors who are concerned about how we feature transgender issues, which are now very much more in the public consciousness than they were back in 2010, let alone the year 2000.
"Science moves fast, and while it isn't always possible for us to keep up, on some issues it is essential that we quicken our pace to make sure we haven't been left behind," the blog post said. ®
* The BBC has the game (.SWF file, requires Flash). Proceed with caution. As we said, it requires Flash. Click here if you don't care.
Sponsored: Practical tips for Office 365 tenant-to-tenant migration