BSODs of the week: From GRUB to nagware
'Free for personal use' might not include a stadium. Just sayin'
---
It's not always Microsoft's fault. Some of the dozens – literally – of submissions El Reg has received documenting Windows in a state of public undress show the world's most beloved operating system weeping because something else failed.
Such as if the bootloader is corrupted or trying to find a hard drive that's not there. Thanks, Kevin, for catching this in a Tim Hortons in "Canada, eh" (as he put it).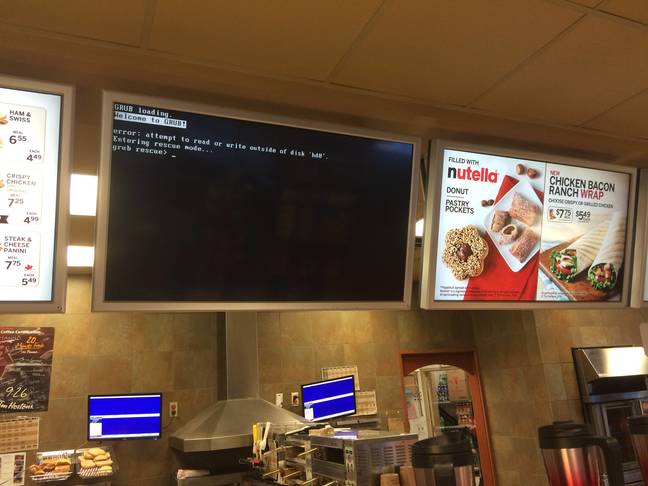 A reader named Robin found this one in Amsterdam, which suggests that the airport security desk go online to try and work out why it's not working. Standard Windows stuff, of course, but it suggests a certain flexibility about how the OS responds to crashes would be useful if it's going to be used in sensitive infrastructure.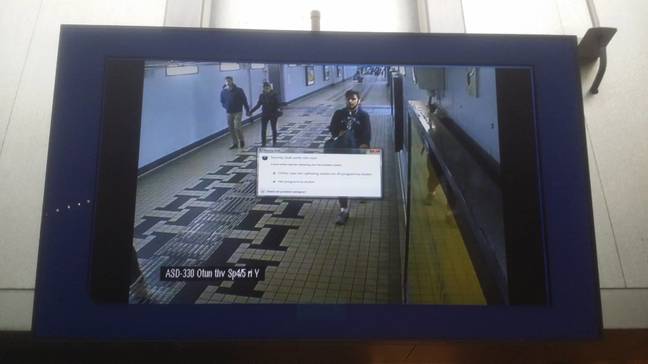 Mika in Finland gave us the always-welcome bus timetable crash: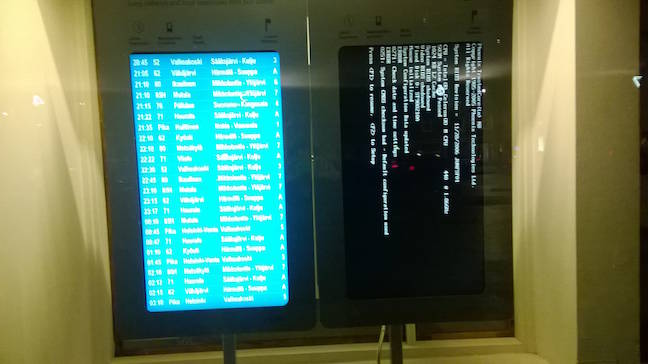 He doubled down with a visit to the Koskikeskus shopping mall in Tampere, Finland: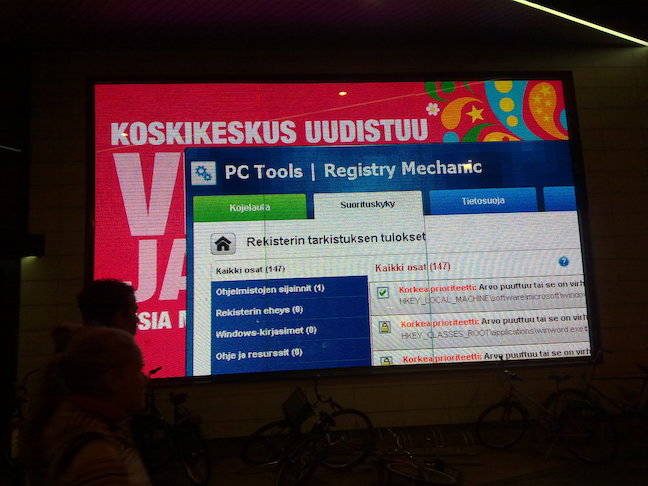 Even when Windows hasn't crashed, it can provide entertainment for us all (and, we would hope, embarrassment for its owners). Phil, in Perth, gave us this treat from Perth Arena: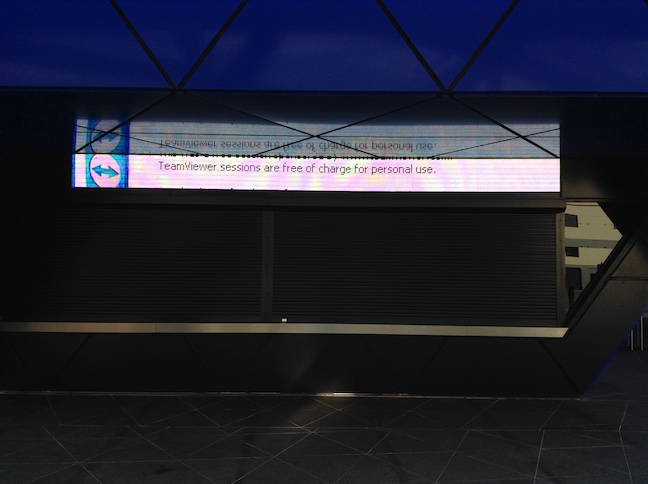 In case it's difficult to read: the display is telling us that TeamViewer is free … for personal use.
No collection would be complete without an example of Microsoft not thinking about where its Windows 10 upgrade strategy might pop up … like in public advertising billboards. Thanks, Andy, who submitted several; this was our favourite.