Magneto-resistant upstart Everspin gets itself into an IPO whizz
Non-volatile RAMmer enters the most volatile situation of all
MRAM startup Everspin has filed for an IPO.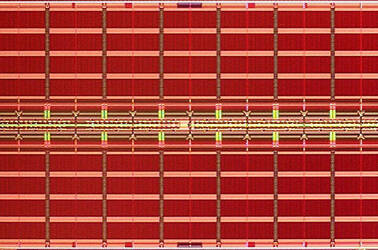 Everspin MRAM die
Magneto-resistive or Magnetic Random-Access Memory (MRAM) is non-volatile RAM that's faster than NAND; think of it roughly as XPoint-class stuff.
It's been used by server and system vendors for niche needs requiring very fast and non-volatile storage, such as journal memory for RAID storage servers.
Everspin was incorporated in 2008 and has had seven funding events, according to Crunchbase, bringing in just over $80m.
Its S1 filing states: "For the years ended December 31, 2014 and 2015, and six months ended June 30, 2016, we recorded revenue of $24.9m, $26.5m and $12.9m, gross margin of 52.6 per cent, 52.7 per cent and 55.7 per cent, and a net loss of $10.2m, $18.2m and $10.0m, respectively."
There are 86 employees and it says is is the only commercial provider of MRAM products. Everspin has joint-development and manufacturing agreements with Global Foundries which fabs the chips sold to customers.
It claims to have more than 600 end-customers, with NXP and Broadcom (Avago) being the largest. Everspin says it has delivered more than 60 million MRAM separate and embedded chips.
It hopes to raise up to $45m with the IPO and trade as MRAM in the Nasdaq exchange. ®