This article is more than 1 year old
Nutanix's 'expected' IPO date is 30 September
Nasdaq spews stock-market launch date
Nutanix is letting the Nasdaq do the talking regarding when the tech upstart will launch its stock-market debut: the New York exchange says it's expected to be September 30.
The company is the foremost hyper-converged infrastructure appliance and software startup and is taking on major incumbent vendors such as Cisco, Dell, HPE and others such as SimpliVity, Maxta and other startups in a market that is growing fast.
The company is looking to sell 14 million shares priced from $11 to $14, meaning receipt of $154m to $196m. Nutanix has taken in $312.6m in five rounds of funding since it was founded in 2009 – then there was a $75m loan from Goldman Sachs in June.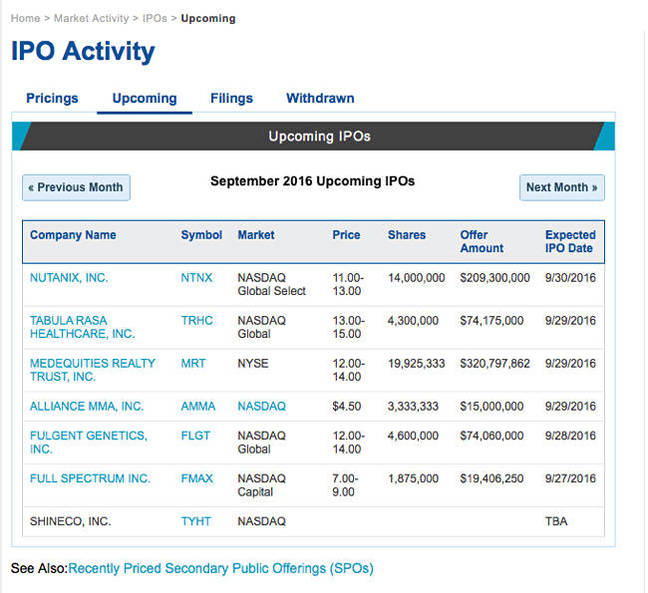 Nasdaq Nutanix IPO date
Assuming this date sticks, we'll see how the shares do in the week beginning October 3 as analysts digest the IPO and investors stump up real money for the stock. ®