The head of IT for the city of Detroit, Michigan, has admitted taking bribes from a pair of tech contractors.
Charles L. Dodd, 46, trousered $29,500 for helping to award deals to two companies that were trying to avoid losing work through city cutbacks. After Dodd pulled the right strings and accepted the payola, the pair of contractors were tasked with providing IT services and support to hard-up Detroit.
According to prosecutors, between 2009 and 2016, Dodd, of Canton Township, Michigan, took cash bribes of $14,500 and $15,000 from the CEOs of two unnamed businesses – the US government's lawyers had those details sealed citing an ongoing investigation. At the time, Dodd was on a $142,000-a-year salary.
The IT boss, who has worked for Detroit since 2007, was also given a free trip to North Carolina and "other things of value" from the two firms in exchange for giving them preferential treatment when deciding to award contracts and service deals with the city, we're told.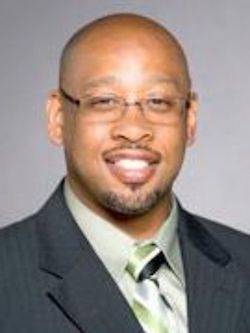 Guilty ... Charles Dodd (Source: LinkedIn)
Dodd himself did not give out the contracts. However, his position as director of the Department of Technology Services allowed him to have significant sway over the procurement process, said Uncle Sam's legal eagles. Dodd, we're told, effectively oversaw multimillion-dollar contracts between IT firms and Detroit. He previously worked as an IT consultant for Compuware.
"According to admissions made in connection with today's plea, Dodd has held numerous supervisory positions with the city of Detroit in which he exercised discretionary supervisory authority over a staff of dozens of city employees and contractors, and held substantial influence over the administration of multimillion-dollar contracts between the city of Detroit and private information technology companies," the US Department of Justice said on Wednesday.
Appearing before US District Judge Robert Cleland on Tuesday, Dodd pleaded guilty to one count of federal program bribery. He quit the day before. He will be sentenced on January 9 and faces up to 10 years behind bars, though the Detroit News notes that US attorneys have suggested a term of 37 to 46 months and an $8,500 fine.
The newspaper also points out that the city of Detroit is still considering whether to pursue additional action against the two unnamed vendors. ®