Oops: Carphone burps up new Google phone details
Bit of a Dixons, terribly sorry
---
Google executives have been hyping tomorrow's Android event as the most significant since the platform was first announced in 2008. But there's little need to tune in for one part of it, thanks to British mobile phone retailer Carphone Warehouse.
Google plans to use the event to take a more prominent role as a phone maker, all round consumer gadget brand, while taking greater control of Android. Part of this entails a rebranding of Google's phone and tablet range to "Pixel". Yesterday the retailer dumped details of the new devices.
Both models are fairly gimmick-free, utilitarian designs with the specs to match. The plain old Google Pixel will be a 5-inch HD model with a 2,770mAh battery. The larger 5.5 inch QuadHD model packs a 3,450mAh battery.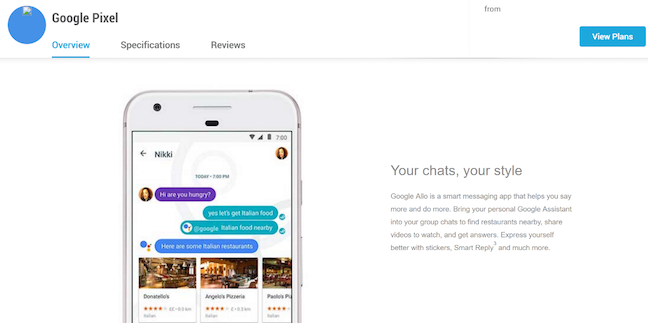 Google is widely expected to début a domestic eavesdropper, Home, to rival Amazon's Echo box, and updated Chromecast hardware.
Since its launch in 2010, Nexus has been an almost a subterranean brand, used by Google to show the industry how Android should look, and to bundle interesting experiments such as Project Fi, a low cost global roaming deal. Google used a different OEM each year for its Nexus phones, with LG and Huawei winning 2015's contracts, and HTC tapped to build the first Pixel-branded phones.
What does Google intend to do with Android? It evidently needs to address two problems: the inability to update the installed base with the platform updates that new Google services require, and a lack of a competitive high end.
One analyst thinks Google will ultimately kick away the open source base of Android - but not yet. At the high end, Samsung reaps what profits there are to be made from Android, and on much lower margins.
The only Android-makers still enthusiastic about the platform are active in markets that are still growing. LG, HTC and Sony have all bled red ink as they tried to compete in a saturated market with high costs and falling margins. ®
Similar topics
Narrower topics