Facebook is looking to kill yet another reason to ever leave its walled garden with the launch of a classifieds service.
The Facebook Marketplace will allow users to post item listings and then complete the sale outside of the social network. Users can post their ads for free and use the listings for either new or used items.
The Marketplace app allows users to create listings for their items and upload pictures directly to Facebook. Other users can then browse the listings based either on interest or locations.
Once the user and seller (both over the age of 18, Facebook notes) agree on a price via direct message, they will have to take their deal offline. Facebook notes that Marketplace will not be involved in handling any money, leaving users on their own to sort out payment and delivery.
The house of Zuck says that the service – which would appear to take on existing classified giant Craigslist and market sites like Amazon – is not a shot at expanding its own reach, but rather an effort to accommodate something its users have already been doing for years.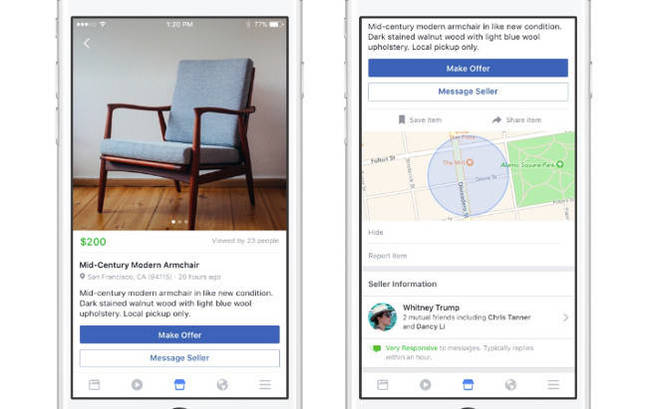 "In recent years more people have been using Facebook to connect in another way: buying and selling with each other. This activity started in Facebook Groups and has grown substantially," wrote Facebook director of product management, Mary Ku.
"More than 450 million people visit buy-and-sell groups each month – from families in a local neighborhood to collectors around the world."
Facebook said that the first versions of Marketplace will be released in the coming days in the US, UK, Australia, and New Zealand. ®