Google's hardware extravaganza: Ad giant takes on Sonos, Roku, Linksys, Amazon, Oculus... you name it
No market is safe from search engine monster
In just 90 minutes on Tuesday morning, Google took an enormous leap into the hardware market, offering new products to compete with Sonos in the music streaming market, Roku in video streaming, Linksys in routers, Amazon in voice assistants, Oculus in virtual reality, and Apple in phones.
The sheer depth and breadth of the offering is something that only a very, very few companies in the world would even consider. Sony, maybe, at a push.
It's a huge shift for the data-hoarding company, and to pull it off it has hired top talent from outside the organization: former president of Motorola Rick Osterloh arrived in April; former Microsoft, Apple and Amazon exec David Foster arrived literally this week.
Foster reports to Osterloh and Osterloh to Google CEO Sundar Pichai. To demonstrate the size of the move, Pichai opened the event, and showing just how far Google is looking to stretch, he barely even mentioned the products that he was there to showcase.
The magic tie-in for Pichai is Google's artificial intelligence and machine learning tools: they will be the secret sauce in these new devices. A marriage of hardware and software that only Apple has ever successfully pulled off.
And what a list. There is:
The Pixel phone: a direct challenge to the iPhone.
Google Home: Amazon's Echo but in a smaller, curvier format.
Daydream virtual reality headset: cheaper and more comfortable than Oculus and others.
Chromecast audio and video streaming: with multi-room support.
Google Wifi: a mesh system of routers aimed at stealing an emerging market.
Possibly one or two others that we've forgotten.
Where to start... the new stuff.
Take me home
Google Home is an identikit version of Amazon's popular Echo – the voice-powered speaker and assistant. It will cost less than the Echo – $129 compared to $179. And based on our playing around with it, it may be better.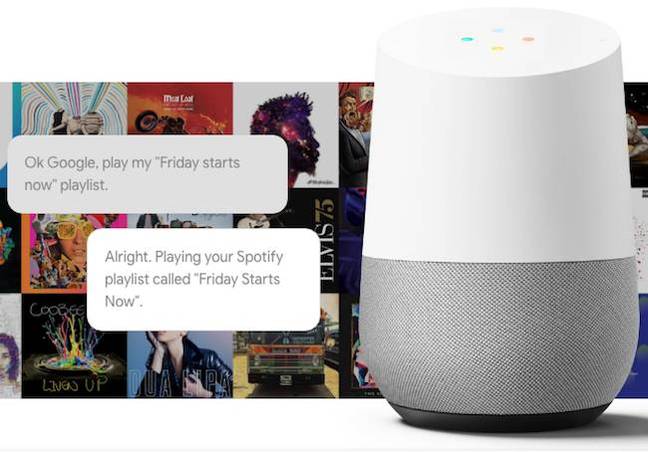 Google's version is smaller – in fact, surprisingly small – and curved, made to look a little like a chunky candle. It offers everything the Echo does: streaming music; answering questions, working with smart home products, but threatens to offer more.
Google Homes will work with one another, allowing music to be spread into different rooms on command – like the very popular Sonos music system. And they will work with both Google's AI systems, providing answers to questions, and its hardware – like the Chromecast.
In a demo, Google VP product management, Rishi Chandra, walked through a scenario where he asked the Home (Google, you need to work on a better name) to play "that Shakira song from Zootopia." Google does the smart processing – the song is called Try Everything – and starts playing it. Now that is a remarkable jump and the kind of intuitive possibility that has made the Echo a success, but taken just one step further.
Chandra also demoed the ability for Google to provide all sorts of useful things about you – culled from your calendar, email, contacts etc. It has also worked on the funky uses: "flip a coin" he asks Home. It responds with the sound of a coin being tossed and landing. "Tails," it responded. He also asked it to start playing a particular TV show on his TV – and it did, through his attached Chromecast.
We spoke with Chandra after the main event. He has several Google Homes in his home and we walked through some of the issues that only someone who has an Echo in their home will know. It's the same for Google Home: sometimes it just doesn't understand what you're saying, and man is that frustrating. "It's not perfect, but we are making it better and better," he added enthusiastically.
The only thing we remain unsure about is the quality of the sound. Despite Google setting up several home-like walled-off environments to demonstrate the hardware, it was still too crowded to get a good sense of the quality. If Google manages similar quality audio and similar quality voice recognition as the Echo, it is onto a winner.
Downsides: it seems unlikely that the small Home will have anywhere near the quality sound that comes from a Sonos system, so the multi-room setup is nice but probably not a replacement. And of course, all the demos relied on everything being held on Google's servers.
Just like Apple, Google has realized that to get a really great experience it basically needs to control every aspect it can. Working with third parties is tough – and you have to persuade them to bother.
Likelihood of success for Google Home: High.