Private equity ownership produces an improved Arcserve, apparently
Sales are up, CA. Sure you made the right decision?
Private equity-owned backup and DR house Arcserve has got itself a second generation UDP 8000 appliance sitting above the existing UDP 7000 series with more performance and capacity.
Arcserve claims it is the most cost-effective and easily deployable purpose-built backup appliance (PBBA) in the data protection industry. CEO Mike Crest said it "adds muscle to optimise power and performance."
In the past 12 months the UDP 7000 had a 4,900 per cent sales increase. No doubt this was from a small starting number but, even so, that's impressive - backup can be big business.
It shows what a sudden burst of private equity ownership can do and raises a question: If the Arcserve business had such potential then why didn't previous owner, CA Technologies, see it?
There are four models in the UDP 8000 series: 8100, 8200, 8300 and, wait for it, 8400.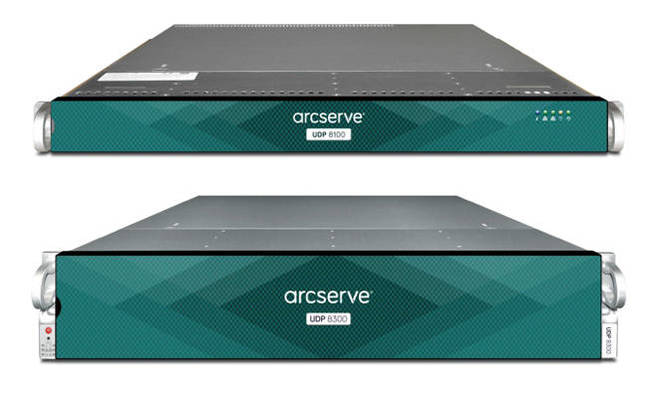 UDP 8000 boxes
Arcserve's gen 2 appliance features storage capacity expandable to 240TB raw - UDP 7000 expanded to 26TB raw in its initial release. Here's a datasheet showing the speeds and feeds: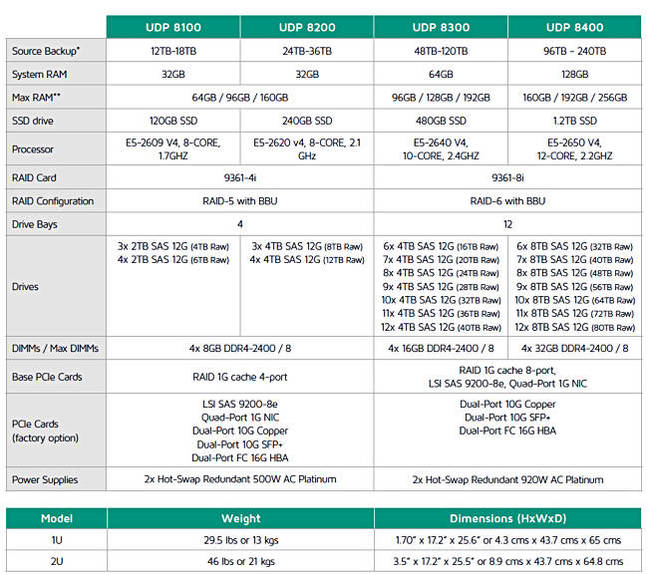 UDP 8000 datasheet table.
Features include:
New Intel SSDs to improve dedupe write speeds
Non-disruptive storage in-place expansion
Extra RAM for virtual standby/instant VM needs
Latest enterprise 12Gbit/s SAS disk drives
DDR-2400MHz RAM
Intel E5 V4 Xeon processors - up to 12-core
The company now has a range of 16 appliance products. The UDP 8000 series will be generally available in early November, with field expansion capabilities, such as the ability to expand storage in-place without changing systems, broadly available in 2017. ®