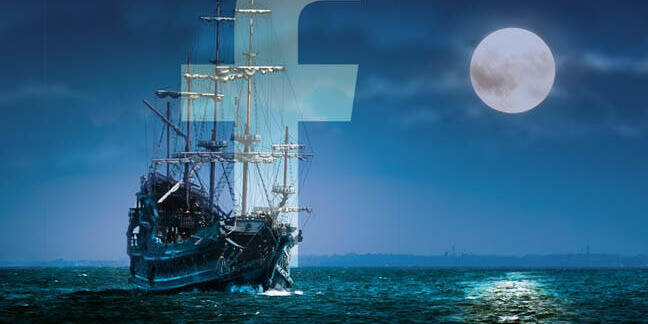 Facebook has bragged about its "efficient tax structure" in the UK after it was revealed the megacorporation actually earned £11m in tax credits to be offset against future claims from Her Majesty's Revenue and Customs.
An update to Facebook's accounts on Companies House [PDF] this weekend revealed that Facebook paid just over £4m in corporation tax last year, an enormous increase on the £4k it had paid in 2014.
Despite global profits of $3.7bn (£2.9bn), Facebook's British subsidiary made a comprehensive loss of £52.5m in 2015 (up from £28.5m in 2014) as the company increased its business in the United Kingdom, with a particular focus on its advertisements reselling work.
The BBC reported a spokesperson for Facebook stating: "We are proud that in 2015 we have continued to grow our business in the UK and created over 300 new high skilled jobs. We pay all the taxes that we are required to under UK law.
Auntie cited Jo Maugham QC, a tax specialist, as saying: "Facebook's accounts are rather opaque. But we can be confident that the structure of its business continues to be driven by the desire to make the smallest possible financial contribution to the public infrastructure it uses." ®
Sponsored: Webcast: Discover and secure all of your attack surface