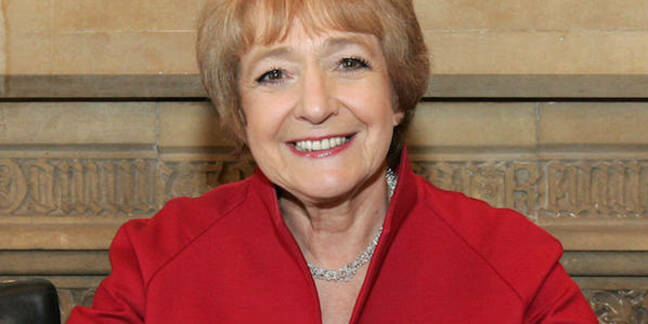 When Margaret Hodge was appointed chair of the UK Parliament's Public Accounts Committee in 2010, she was the first Labour leader since 1997 – as its head is always drawn from the main opposition party.
In 2015 her colleague Meg Hillier became the new PAC chair, with all indications so far suggesting her successor will also be of the same political ilk (based on the party's abysmal polling).
But when Hodge took the reins in 2010 it was at a time when a number of her own party's disastrous programmes would be open for scrutiny.
Examples abound, but two of the worst were the FiReControl project, which was cancelled in December 2010 at a cost of £500m, and the £11.4bn National Programme for IT (NPfIT), which was also canned in 2011.
Although in her book Called to Account Hodge notes that a large number of contracts remained in place for NPfIT despite the press release announcing it had been scrapped.
Many in the coalition government argued that the post-2010 era heralded a new dawn for IT policy-making, free from the mega disasters of Labour, such as several steered by Rohan Silva, former policy advisor to David Cameron and the brains behind the Tech City project.
In 2013 Silva wrote that their IT reforms were a fundamental change from the quasi-corrupt corporatism that had gone before: "From now on, delivering the state's IT projects is going to be about channelling the spirit of Tech City, not Sir Humphrey."
Of course, those words may have been somewhat premature, with the government's Major Project Authority spending watchdog warning this year that one-third of the government's major projects due to be delivered over the next five years are on track to fail.
But does Hodge at least agree that under the coalition's watch there have been fewer mega IT cockups?
"I don't think this is actually a function of the political colour," she says.
"I think there has been a change now to move away from these great big transformation projects to these more iterative, smaller approaches. But that is a change in the IT industry. So I don't buy that."
NHS IT still too Stalinist
No sooner had the government halted NPfIT, than health secretary Jeremy Hunt announced another billion pounds for paperless IT.
Hodge remarked: "And I just think 'oh my goodness have they learnt anything from their previous disaster?' I think the problem with NHS IT is that it is just such a massive tanker. And we run it in this Russian Stalinist type way, done from the top-down, with diktats from the centre. And it's just a nightmare for IT projects."
Overall Hodge is doubtful that there have been any big improvements, suggesting the decrease in big IT projects is more down to a lack of cash rather than smarter government.
She singles out two Home Office immigration projects all under the coalition government, where the PAC identified £1bn waste on the casework system, and then e-borders. The Rural Payments Agency's Common Agricultural Policy IT programme - which was supposed to be designed in an agile way - is cited as another case in point.
And of course there is Universal Credit.
"That is a mega, mega disaster. That is probably as big a disaster for the coalition government, as the NHS IT programme was for Labour," she says, noting that even if that ever arrives, it could still result in a write-off of £600m.
In her book, Hodge directs a lot of her anger toward the culture of the civil service. But is civil servant Sir Humphrey entirely to blame?
"I hope I am fair, I think politicians are also culpable too."
[Ministers] declare a project shall be done without thinking through the implications - such as IDS [Iain Duncan Smith] and universal credit."
There is a tendency to come up with new policies for future, rather than thinking how do we spend current money and a desire to constantly invent new initiatives, she says.
"And I'm also critical of prime ministers who change their ministers too often. Just as you get on top of a brief you're shifted along - and that certainly happened to me. One of the good things about the Cameron years is he did keep people in posts for much longer.
Sir Humphrey lives
"But the whole process is so secret, it is all shrouded in secrecy so we don't know. I don't know whether Iain Duncan Smith is entirely responsible for creating a time frame for universal credit [that was overly ambitious] or if permanent secretaries challenged him.
"And that is one of the reasons why I think the doctrine of ministerial accountability, whereby civil servants are accountable to ministers and minsters are accountable to parliament, is broke."
That doctrine was brought in in 1918 at a time when there were 28 civil servants in the Home Office, today even after all the cuts in staffing there are 28,000. "And the idea that you can have all those civil servants who are accountable to a minister and who is accountable to Parliament is absurd."
She says: "So I would open that up to public account. So we see much more about that debate around who takes decisions around policies. And I think we would not only then know who is responsible and accountable, we would be able to debate and challenge those decisions."
Government is appalling at learning from mistakes, she says - which sounds slightly like stating the obvious.
"The institutional memory is not there, and I think it's partly the way careers develop in the civil service. So the bright young things go up the greasy pole in the civil service by changing their jobs every two years. No sooner have you got to understand a particular project you are moved on. You get a lot more kudos in the civil service for letting a contract than you do for running a contract."
Hodge is a fan of what Francis Maude was trying to do in the Cabinet Office - whom she says was one of the few ministers in government to be widely hated by the civil service because he was intent on wholesale reform. Although when asked if the Government Digital Service achieved reform in the area of IT, she says she doesn't know as she is not an IT expert.
The government's problem is still a weak centre. "I was a great Francis Maude supporter, but we still had three departments competing at the centre: the Prime Ministers office, the Treasury and the Cabinet Office. I would create one coherent centre and I would make it much more powerful," says Hodge.
What of the approach taken by civil service head John Manzoni, whom insiders say favours a much more decentralised model?
They're not mutually exclusive, she says.
"That doesn't mean you don't decentralise, but you use the power of the centre to learn what works well and learn from the mistakes you make. We just don't do that at the moment, private sector organisation would look at the way in which we organise government in horror. And our failure to affect more value. You can still have decentralisation in that, but you need to have an intelligent centre."
Let's change the price of fish
Her advice to successor Meg Hillier is that she has to develop her own persona.
"No doubt new issues will arise, she's looking much more at Europe which we didn't. That will be really interesting in relation to Brexit.
"When I got the job I looked at a study by the Institute for Public Policy Research and that study was one on the effectiveness of the PAC. And it said everybody dreaded their appearance before the committee but quote ultimately: 'it didn't change the price of fish'. And I was determined to try and change the price of fish."
In that respect Hodge counts the PAC's work in getting the government to cancel its contract with a private contractor running Sellafield; its work in "shining a light" on tax avoidance; stopping government from using premium phone lines; and halting off-payroll arrangements.
"You can't take your foot off the accelerator... and we did have some successes. So I think Meg should have in the back of her mind 'we want to change the price of fish'."
But surely having a strong opposition party is also part of holding the government to account, and the turmoil within her own party can't be good for that agenda.
Hodge clearly doesn't want to dwell on this subject and suggests that holding the government to account is the duty of all backbench MPs.
"I am a backbencher now and there are plenty of us who are backbenchers… and in some way or another there are plenty of committed individuals who are determined to hold the government to account.
"And we will." ®
Sponsored: Webcast: Ransomware has gone nuclear