BART barfs, racers crash, and other classic BSODs
Your weekly Windows entertainment large and small
---
This week's worldwide BSOD roundup starts with what looks to your writer like a virtualisation launch bug. Submitter Alexander tells us it came from Peterborough Station, in Cambridgeshire.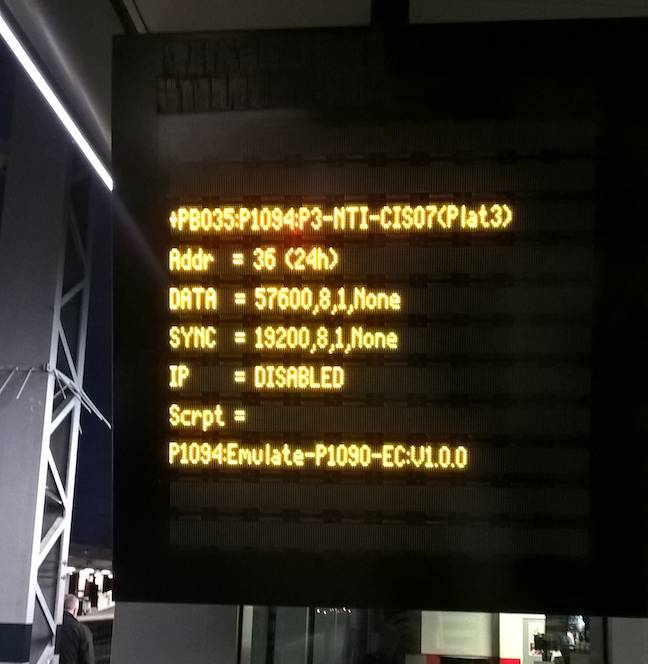 What do you think, readers – is this an exotic BSOD that needs extra explanation?
Don found one at decent scale in Rio de Janeiro, and adds that to be fair, the city has these advertising signs scattered all over, and this was the only one that went BSOD: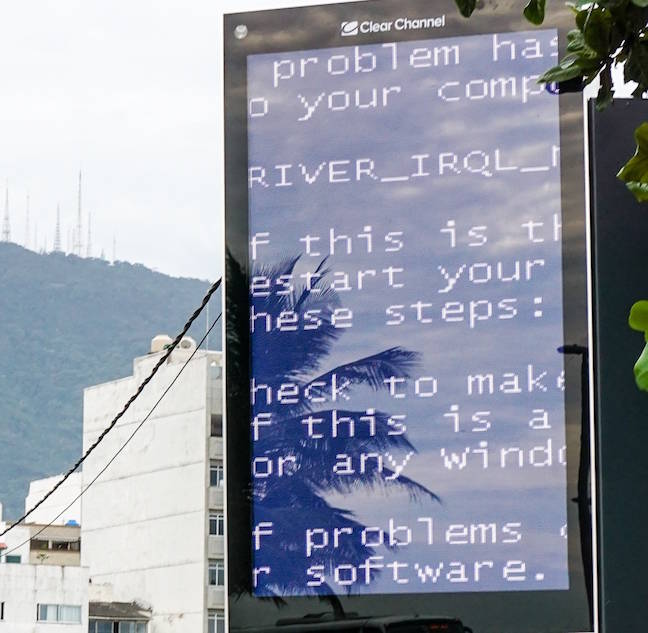 There's also a bunch of BSODs sent to the author via Twitter, continuing the public transport theme, such as this from John Crisp:
@R_Chirgwin Requena railway station. Ticket machine having a bad day. Thank heavens Windows was looking for a solution.... pic.twitter.com/gG7MJDnR3o

— John Crisp (@reetspetit) October 10, 2016
A few people pointed me to a tweet from @kiranb, catching a BSOD at San Francisco's BART that doesn't fit the screen.
Windows has computer. cc @BART_ebooks pic.twitter.com/0FWvRUQK0c

— kiran (@kiranb) September 21, 2016
Ravi spotted it from this angle.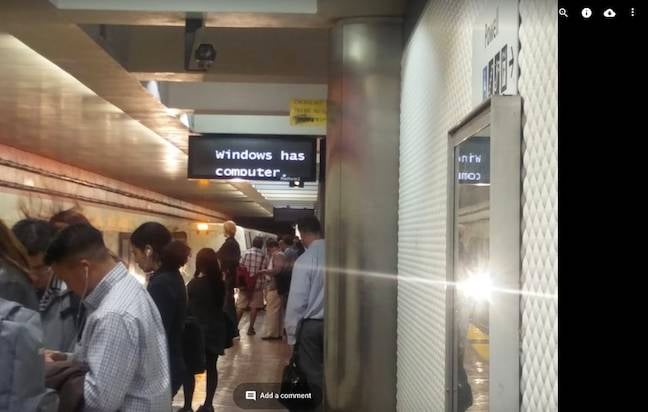 Arcade games feature again. From Alec Waters on Twitter:
@AlecRWaters
Too Fast, Too Furious pic.twitter.com/MdeMuXzEJC

— Alec R Waters (@AlecRWaters) December 19, 2014
@juliefriend69 wryly notes that a BSOD probably isn't the worst of Samsung's worries …
@R_Chirgwin On a Samsung display in a John Lewis store in England. It's probably the least of their worries today. pic.twitter.com/LyVtNhTbAk

— Julifriend (@julifriend69) October 11, 2016
Oh yes, and the Australian Stock Exchange display at North Sydney still hasn't been fixed ...
Sharemarket still in turnoil - cc @R_Chirgwin pic.twitter.com/yw712C43tw

— North Syd Tweetup (@NorthSydTweetup) October 16, 2016
We're still here if you want to send more BSODs … ®