This article is more than 1 year old
Cohesity COO Riccardo Di Blasio cut loose by board after HR probe
Lack of cohesion
Exclusive Cohesity has parted ways with its chief operating officer, Riccardo Di Blasio, one year after he joined the startup.
The firm supplies a software platform to converge all secondary storage into a single repository. It was founded in 2013 by Mohit Aron, its CEO, and has had two rounds of funding for a total of $70m.
We understand that during Di Blasio's tenure, there were excessively high levels of staff turnover, at both junior and senior level, that obstructed Cohesity's ability to grow its business and operate as an effective team.
The Cohesity board became unhappy with the high staff turnover rate and the company hired Nicole Rasco, an ex-VMware HR director, as its HR Head in September.
Rasco produced a report detailing how 25 or more people were let go from sales and marketing over the past year. Two business development-related directors hired by Di Blasio, for example, were fired four and six months into the job.
Di Blasio's still listed on Cohesity's leadership webpage, but clearly not for long. He did not respond to a request for comment.
Cohesity marketing boss Patrick Rogers told us: "I can confirm that Riccardo has departed Cohesity as of Tuesday October 25th. We will not be providing any further information about his departure."
The board has six members: founder and CEO Mohit Aron; Bill Coughran of Sequoia Capital; Gaurav Garg of Wing Ventures; Dan Warmenhoven, who is ex-exec chair and CEO of NetApp; Charles Curran; and Stuart Peterson. ®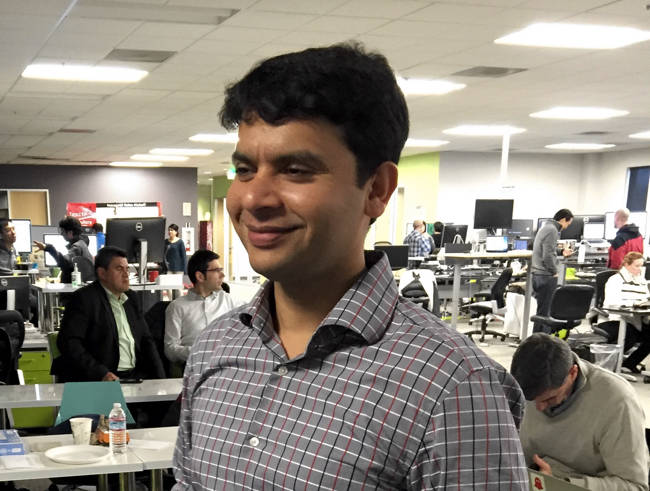 Cohesity founder and CEO Mohit Aron