Is HP's ambitious 3-in-one phablet replacement for PCs for you? Probably not for most of you, you may gather, but it does make for a fascinating proposition, and obvious sense for some workers wrestling with cumbersome old kit.
HP explained to us how this week – with more details of how much all this will cost.
The idea is to replace three business devices (laptop, tablet, phone) with one, a phone that does tricks. The Elite x3, a Windows 10 phone, has enough grunt to run (UWP) Windows apps reasonably well on a larger display. HP has furnished the device with two docks: a conventional desk stand, while the other is a laptop "shell" that takes its CPU cycles from the phone. Something like this has been tried before. In 2011, Motorola launched a model called the Atrix, which plugged into a laptop shell too – you can see pictures here. And just like Motorola, HP plugs the legacy app gap with a streaming app (VDI) service – Citrix in the predecessor, HP's own Workspace with the Elite x3.
But whereas Motorola's Atrix was a fling-it-against-the-wall-and-see caper from a company in turmoil, HP has put quite a lot of wood behind this arrow. It's "narrowcasting" it at the businesses where it's appropriate, rather than splurging, though.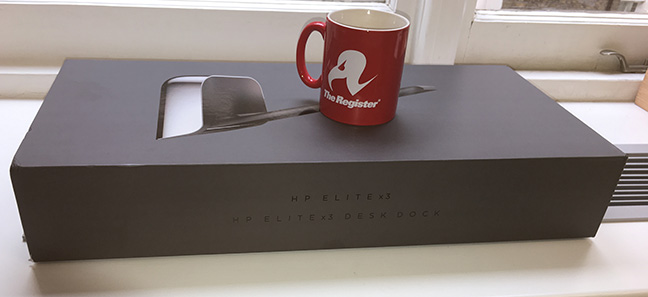 The box for the x3 Phone and Dock could conceal a coffin, or a small child
The selling point is not cost of hardware – the full kit is a quid short of a grand. It partly comes from convenience, with less material to lug about: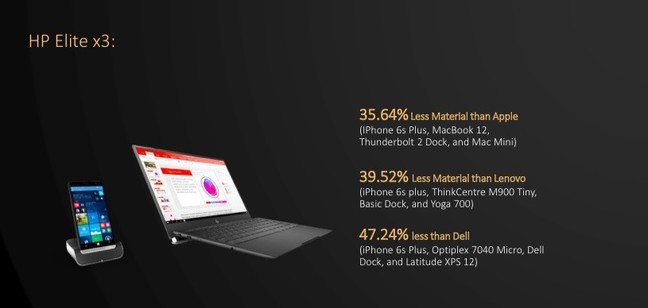 But mainly from back-office savings. From dispensing with the BOFHs. There's a lower TCO, HP reckons, from a phone that's a VDI hub, as it doesn't require an employer to hire so many "highly trained IT staff and manage them", Daniel Barham, Mobility Business Development Manager for HP, told us.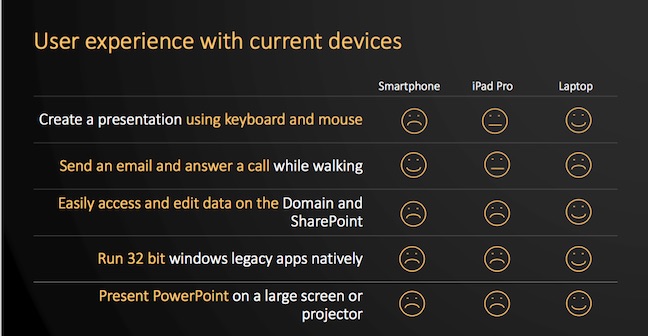 "It's not going to replace every device, but within multiple verticals it's going to be a strong proposition." Such as? "Healthcare, it can enable nurses and doctors to access patient records. Field services sectors, such as engineers; logistics for packing and shipping and inventory tracking. And public sector: law enforcement and blue light (first responders) staff."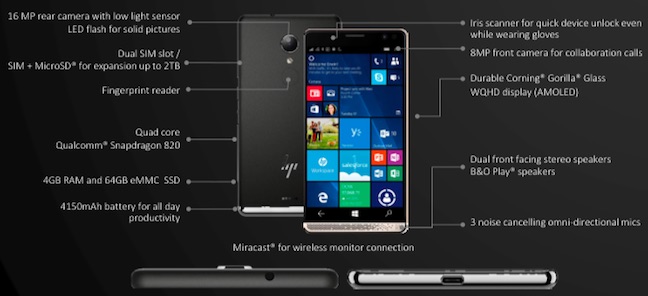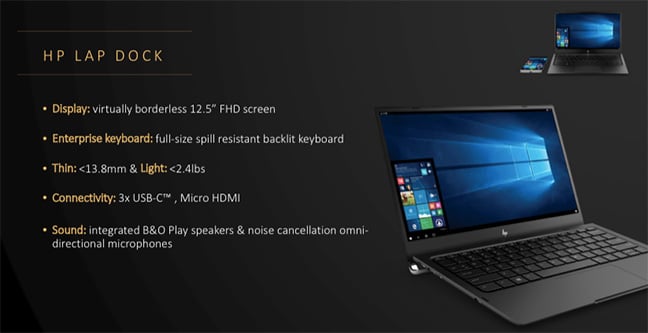 Not everyone will need or be sold HP Workspace, the VDI service, said Barham. HP Workspace was for SMBs and "lower mid-market" businesses, in practice meaning companies with 20 to 200 staff. That's because larger enterprises have generally got their own VDI setup established, such as Citrix or VMWare.
HP argues that Windows 10's desperate app gap doesn't really matter so much in the enterprise. Most important apps are covered.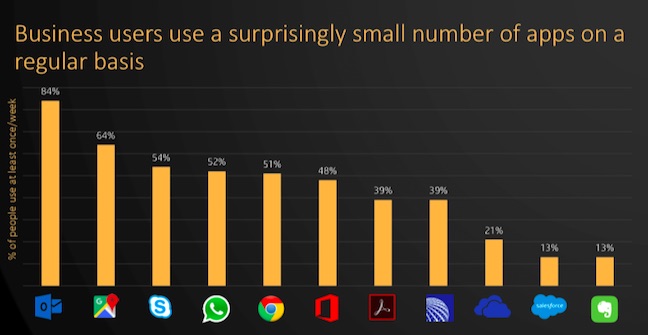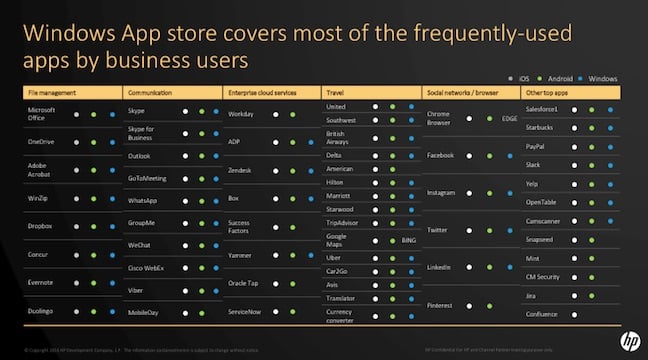 There's a range of subscription models, but if you require the Win32 apps and don't have your own VDI setup, the most attractive route is striking a long-term deal with HP Financial Services. If you do, then magically, the headline price plummets. The headline price tag for a HP Workspace offering getting you 40 hours of Win32 app time a month is £603 per year. But that falls to £19 per user per month for 40 hours (the 80-hour tier is £679 a year, which falls to £25 per month per user via HPFS).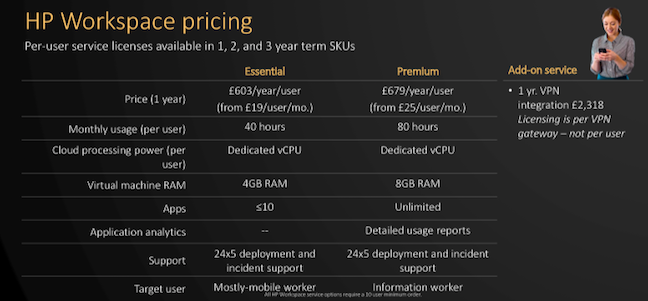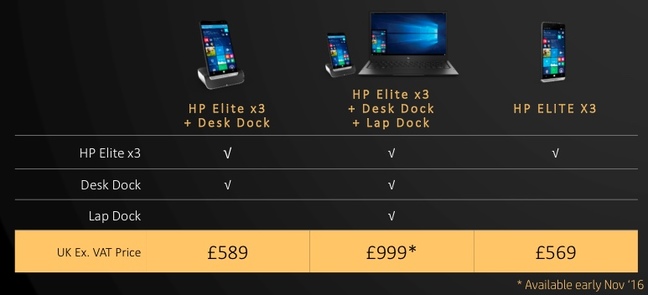 The x3 deal will be sold through traditional IT reseller channels primarily, although some system integrators are working with HP.
We'll have much more on the phone itself, a waterproof 5.96in display no-compromises model, very shortly. ®