AI can learn to speak, drive, play games, and recognise faces – but can it learn to incite fear?
Researchers at the Massachusetts Institute of Technology have created a set of deep learning algorithms that "spookify" images entered into its Nightmare Machine in time for Halloween.
A neural network is fed an input image and is touched up with a horror filter to create an unsettlingly scary output image.
The team's Instagram account shows how the cute, smiling, bright green Kermit the Frog is turned into a grey-fleshed, blood-smeared scary frog with a gummy, toothy grin.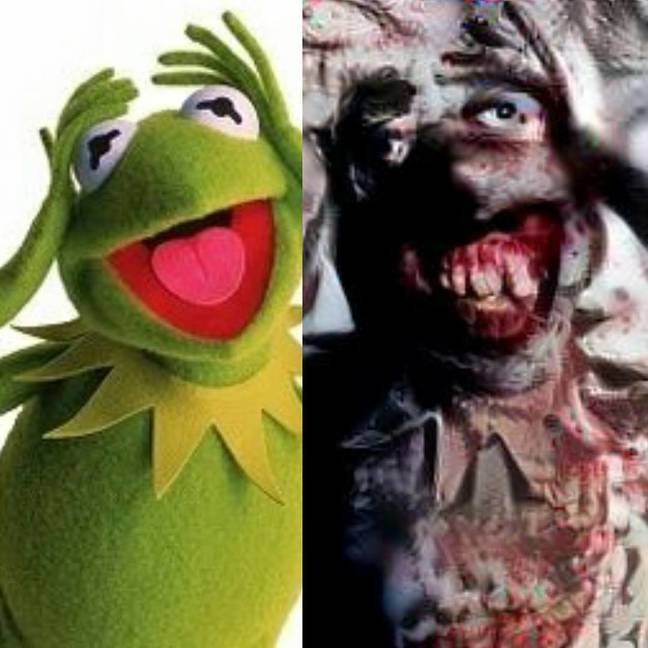 There's even a gory version of Donald Trump and Hillary Clinton.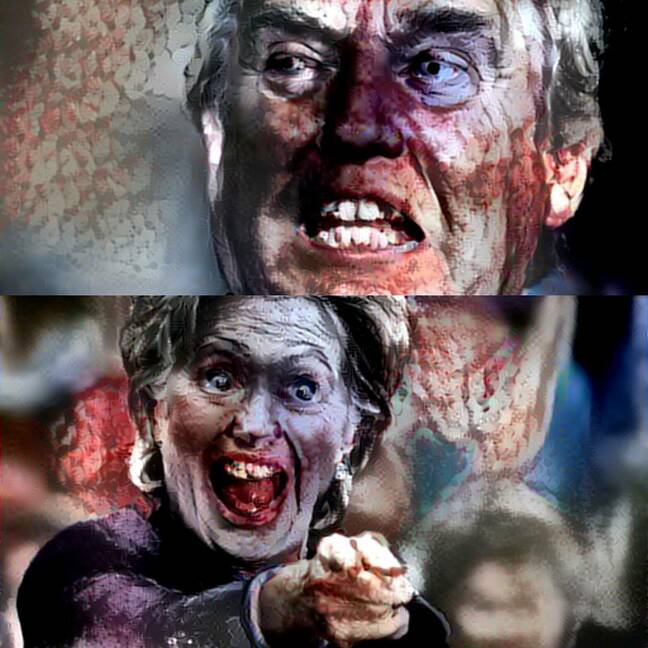 That's one the of the least scary pictures, however. To see the real AI generated horror, head over to MIT's website.
Two neural networks are used. The first one extracts stylistic features from one image to apply to another image, and the second one generates human faces from trained data.
The Nightmare Machine is well suited for horror. Since the AI is not that good at producing human faces accurately, the images end up looking not quite human, and that uncanny valley feeling kicks in.
The researchers – Pinar Yanardag, a post-doc at MIT's Media Lab, Iyad Rahwan, an associate professor at MIT Media Lab, and Manuel Cebrian, a principal research scientist at CSIRO Data61 – have invited the public to vote for the scariest faces.
It's not just used for faces. Viewers can also look at famous landmarks such as the Eiffel Tower or the Taj Mahal in several styles, ranging from the classic Haunted House to the weird Tentacle Monster.
They are keen to understand what makes an image scary, and how that can be used to make the machine learn better.
The website does contain a warning, however. It "may not be suitable for all users" since the images "contain scary content."
Happy Halloween! ®
Similar topics