Royal Horticultural Society's PC is rooted for all to see
Root? Horticulture? Geddit? Okay, on with the BSODs
---
Entries are thinning out for our irregular roundup of Blue Screens of Death, so the series will take a break (unless, of course, readers flood us with amusing sightings).
Let's start at Sunglass Hut, in New York City, from Bob: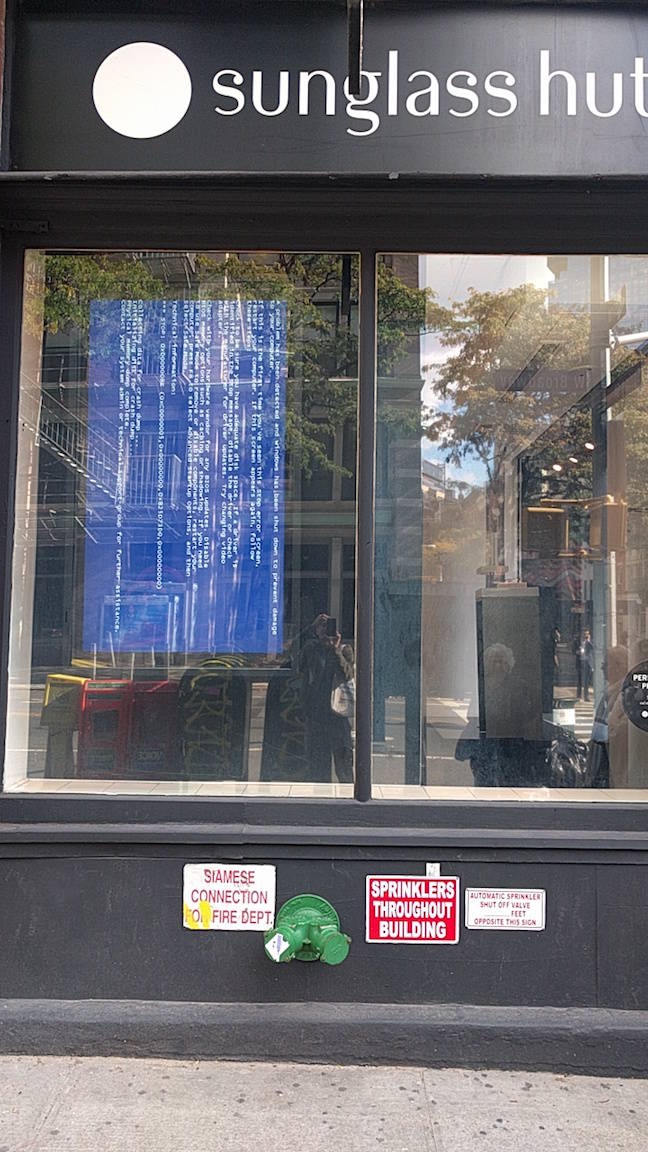 Dave from Guernsey spotted this in the Houston, Texas mall called The Galleria. Never mind the quality, feel the width, as they say.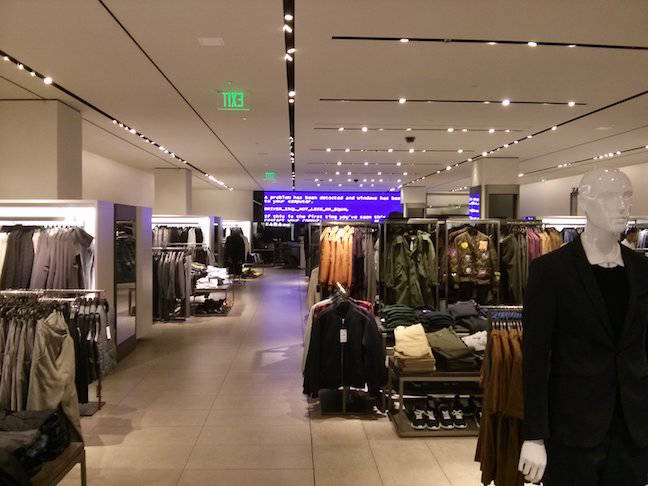 Mark's sense of humour agrees with us: the "Root Zone" at the Royal Horticultural Society's Garden Wisley is an apt place to see a machine offering the following directory to visitors: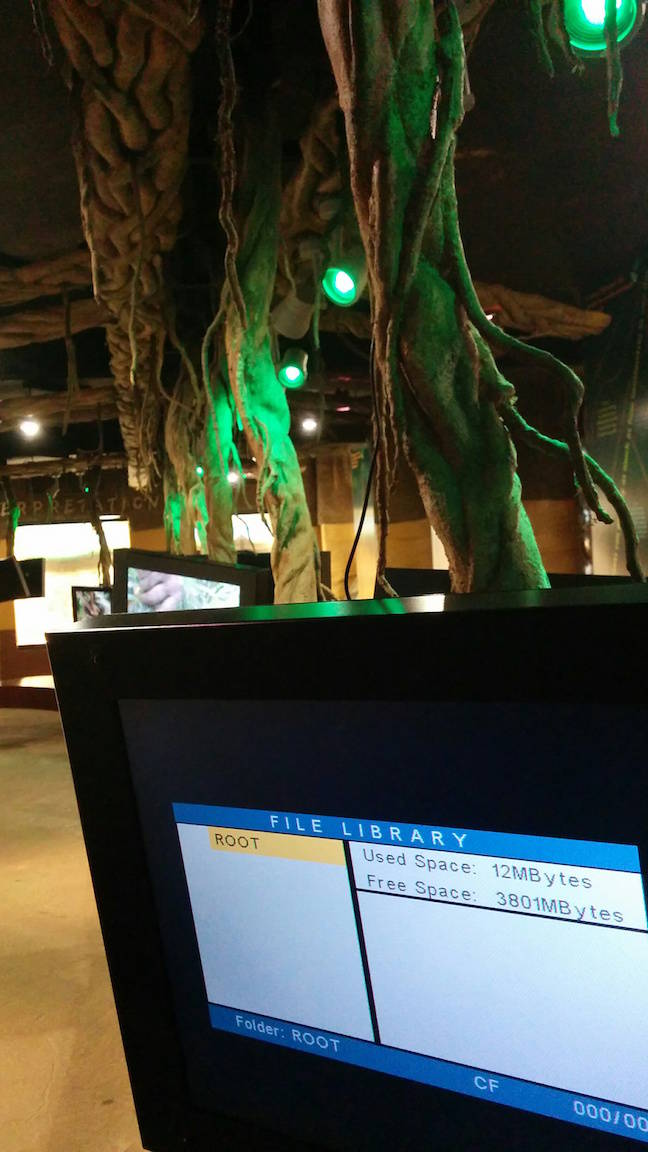 Stephen Hartley drew our attention to this BSOD he posted to Twitter:
@BSODSpotter Welcome to @eat_news @Gatwick_Airport north. Would you like a BSOD with your latte today? pic.twitter.com/bRBdE1ImOG

— Stephen Hartley (@dcifoyle) September 25, 2016
Paul snapped this one in September at Manchester Airport Terminal 3, near a baggage carousel: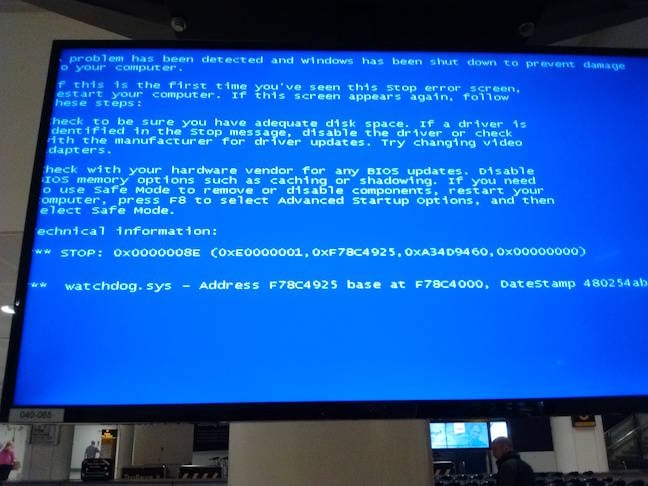 Paul also who spotted a BSOD on a bus in Lisbon (the bus was in motion, which is why the shot's blurry): a complaint that the user hasn't renewed their subscription to the software.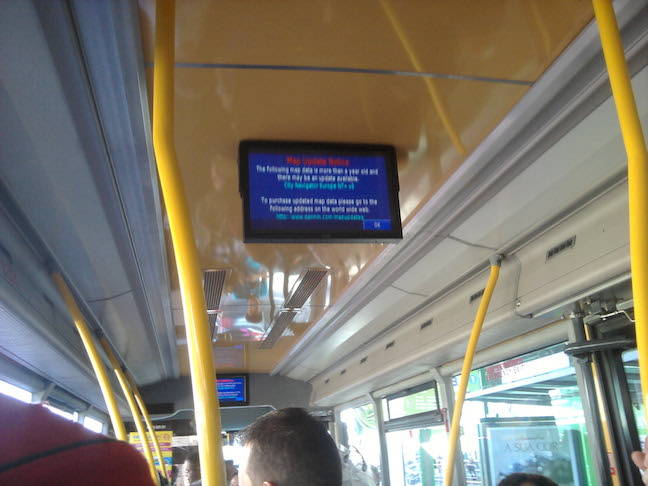 Perhaps we should follow BSOD roundups with "people who didn't pay the license fee" as a series? If you have more BSODs, let me know! ®