ARMed and dangerous, Mate: Huawei slips new Cortex cores into Samsung Note killer
And there's a swanky Porsche version, too
---
Pics Huawei's chance to seize upon Samsung's Note 7 woes has come, with a new phablet and a Porsche Design-branded sibling.
The Mate 9 was unveiled in Munich, Germany, on Thursday, and ushers in EMUI 5, a user-interface skin more familiar to European and US punters. The handset runs Google's Android 7. Huawei has also introduced a Porsche Design model that's smaller, but has more beefy specs.
The Mate 9 is essentially a Huawei P9 on steroids. It also poses a further design challenge to Apple's fat bezel designs.
The iPhone 7 Plus embeds a 5.5in diagonal display in a body 77.9mm wide, while the new Huawei totes a much larger 5.9in panel in a body of 78.9mm. These fat bezels are getting embarrassing, Cupertino.
The new Mate also sees the debut of Huawei's new 16nm FinFET Kirin 960 processor, the first to use ARM's Cortex-A73 cores: it features four 2.4 GHz A73 cores for CPU-demanding apps plus four 1.8 GHz Cortex-A53 cores for lighter workloads. A dual-sensor main imaging unit uses 20MP/12MP sensors with a 8MP f/1.9 camera for gurning selfies.
The unit weighs in at 190g, just 2g heavier than the iPhone 7 Plus, but with a very capacious non-removable battery: 4,000mAh. It also has 64GB of storage, a microSD slot that can take up to 256GB, single or dual SIM, a Mali-G71 MP8 GPU, and 4GB of RAM.
Huawei continues to shun QHD in its Mates, giving the Mate 9 a 1080x1920 panel, meaning rival flagships have a higher pixel density.
And it looks a lot like this: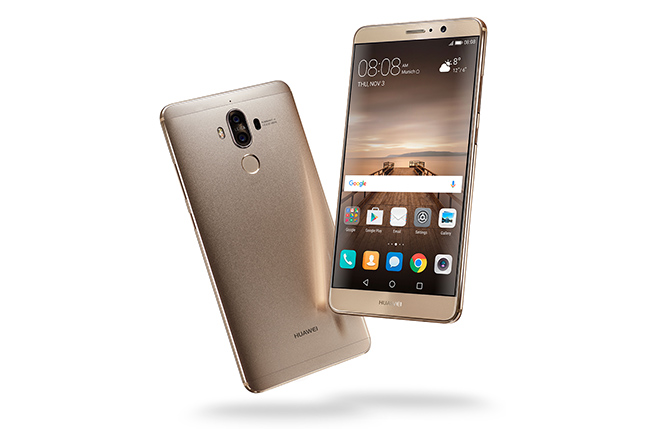 Remember BlackBerry's partnership with Porsche Design? Well, BlackBerry doesn't design phones anymore so Huawei has picked up the pace. There's a Porsche Design Mate 9, and this is smaller than the regular version (with a 5.5in panel) but has the Leica-branded imaging of the P9s. It also packs in unfeasibly large 256GB of storage and 6GB of RAM, and a QHD (1440 x 2560) display, yet retains the large (4000mAh) capacity battery of the regular Mate 9. ®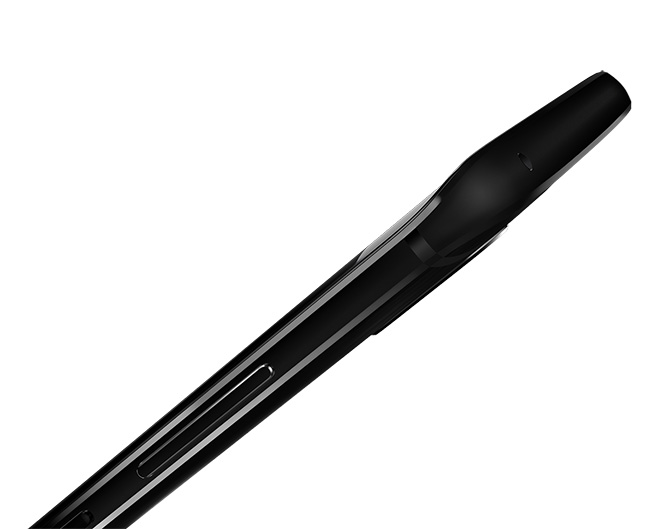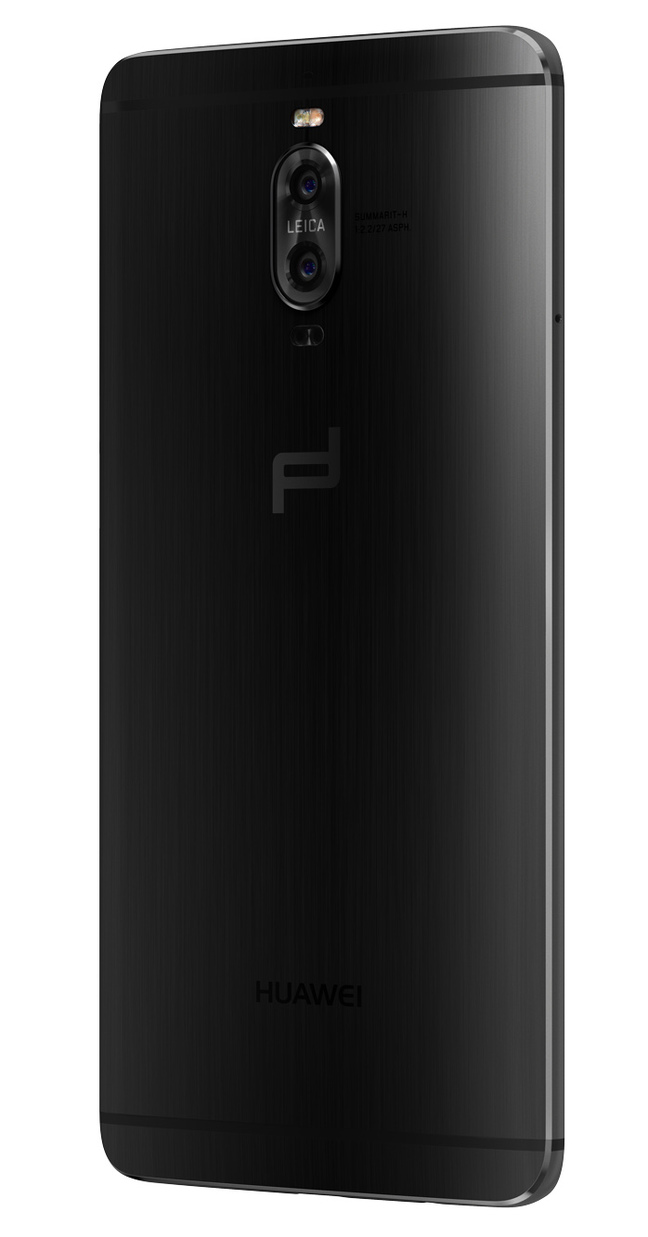 The Porsche Design Mate 9 will set you back $1500. ®