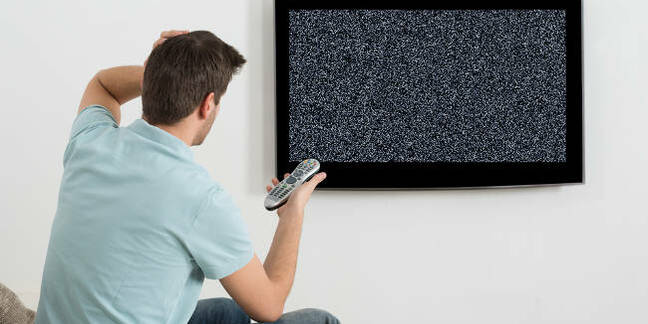 Sony is set to axe a handful of popular TV networks from the PlayStation Vue streaming service.
The console maker slipped out the announcement on Tuesday as most of its customers were otherwise occupied, notifying them that, as of 12:01am Eastern time Friday, all channels on the service owned by broadcasting giant Viacom will be going dark for customers on all service plans.
While the exact reason for the cuts was not given, speculation is that a dispute over costs was to blame for the sudden channel dump.
"As part of our ongoing evaluation of the PlayStation Vue offering, we have determined that removing the bundle of channels from Viacom is the best way for us to continue to offer the most compelling value to our fans," Sony said in its non-explanation of the move.
Launched in the US in 2015 for PlayStation consoles, streaming devices and mobiles, the Vue service has been pitched by Sony as a cord-cutting replacement for cable TV packages.
The loss of popular Viacom networks like Comedy Central, MTV and Nickelodeon will certainly not help Sony make its case to cord-cutters, but the PlayStation maker is trying to soothe the loss by adding a handful of new networks – including BBC America and NBA TV – in their place.
Customers, however, remain in the dark on just what channels they will be getting with their respective packages. Reg reader and Vue subscriber Jason Williams tells us that, with the Viacom blackout set to take effect in just a few hours, he has yet to hear any specifics from Sony on what new Vue channels he will get with his plan.
"What is irksome is that Sony/Playstation are totally clueless as to who gets what now," said Williams.
"BBC America was supposed to be added to the channel lineup yesterday but, as far as I can tell, is nowhere to be found. Not only that, but after a singular blog post on the subject not one rep or executive has surfaced to make any other statement."
The cuts come as Sony is set to see further competition in the streaming service market. In addition to a revamped push from Apple with its TV App, satellite TV heavyweight DirecTV (with the backing of AT&T) has announced plans to offer its own streaming TV bundle to help lure back cord-cutters into its fold. ®
Sponsored: Practical tips for Office 365 tenant-to-tenant migration