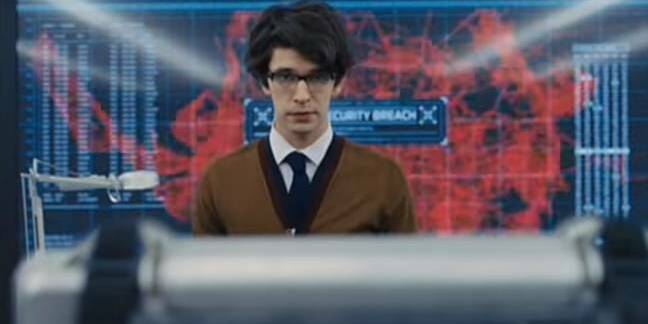 GCHQ, MI5 and MI6 are searching for would-be Qs, technically minded apprentices keen to cut their teeth working for British intelligence. Would-be tech quartermasters have until 14 November to get in their security service apprenticeship applications for this year's scheme.
An apprenticeship "could be a tempting alternative to a university degree – and a unique start to a career" for "prospective programmers and tech-savvy talent", according to a UK government statement. The apprenticeships offer a mix of classroom-based learning and practical experience that "could lead to a recognised qualification and, potentially, a full-time job".
A spokesperson representing Careers in British Intelligence said: "This is a fantastic opportunity for recruits to get unique insights and perspectives into the work of the intelligence services. In addition, the opportunity to do real hands-on work that makes a difference to keeping the country safe makes this apprenticeship exciting and different. We have been offering apprenticeships for a number of years and see a huge amount of value in them for our work."
Two schemes are on offer. The British Intelligence Higher Apprenticeship in IT, Software, Internet and Telecoms leads to a Foundation Degree and offers a year working in Cheltenham with placements at GCHQ or possibly in London with either MI5, MI6 or the National Crime Agency afterwards.
The second programme offers a three-year technical apprenticeship based in the Greater Manchester area and leads to a BSc Honours Degree. Apprentices will have the opportunity to build and maintain some of the world's most sophisticated electronic equipment.
Participants in both schemes to earn a salary while they build up their technical expertise and develop soft skills like teamwork, communication and leadership. More details can be found on the GCHQ careers website.
Former chancellor George Osborne last year promised that 1,900 new recruits would be hired by the intelligence agencies by 2020. The agency faces an uphill struggle meeting these targets in a competitive marketplace with better salaries on offer from the private sector, as previously reported. The apprenticeship scheme represents an attempt to nurture talent and bridge the skills gap. ®
Sponsored: Webcast: Ransomware has gone nuclear