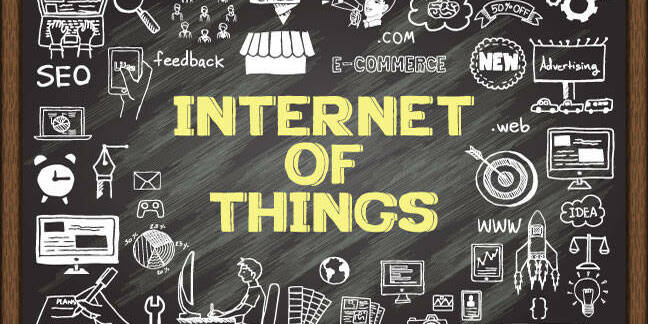 French Internet of Things startup Sigfox has missed its $200m funding target for its latest round, settling for €150m ($159m) instead – although it has Salesforce, Intel, and others on board as investors.
Sigfox is a wireless connectivity player in the IoT world. It sells low-powered networking kit designed for industrial IoT use cases and in its latest announcement said it would be teaming up with Salesforce.
The six-year-old firm says it has "more than 10 million objects registered on its network and coverage currently spanning 26 countries" and hopes this Series E funding round will get it to "financial break even point" by 2018.
"Thanks to Sigfox, every object will connect to the cloud at minimal cost, by relying only on the surrounding energy sources," the company burbled.
Its latest financial backers include Elliott Management, Salesforce, and Intel Capital among others.
Back in August, Bloomberg reported that Sigfox was hunting for $200m (€188m), with chief exec Ludovic Le Moan hinting at a 2017 IPO. The company had previously raised $115m in early 2015 from a variety of backers including Telefonica and NTT Docomo.
Sigfox's Salesforce integration is with the software company's IoT Cloud, which is intended for customers to process data from wearables, mobile devices, embedded sensors, and the like. Earlier this year it became one of the very few parts of Salesforce's cloudy offerings to be hived off to an outside supplier – in this case, AWS.
Xavier Drilhon, the startup's deputy CEO, said in a canned quote: "I joined Sigfox 18 months ago because of the incredibly powerful vision of its founders and the unique positioning of the company as a fundamental enabler of the IoT revolution. This [fundraising round] will allow the company to accelerate the deployment of its network from 26 countries today to over 60 within the next two years, representing 90 per cent of the worldwide GDP." ®
Sponsored: Webcast: Simplify data protection on AWS