The BPI has embraced the post-human era, with a report of the use of AI in music by consultancy MusicAlly.
"AI is enabling the creation of hyper-personalised playlists using contextual data and deep analysis of the relationship between songs, while artists and labels are now using chatbots to engage fan-bases in campaigns," we learn.
But the inefficient human wetware that still clogs up the music industry isn't quite ready for the glue factory yet.
"Gut instinct, passion for the music and human experience remain fundamental qualities in A&R and marketing, but the music sector should not ignore new tools that allow it to reach fans in exciting, new ways," the report suggests. Bravely.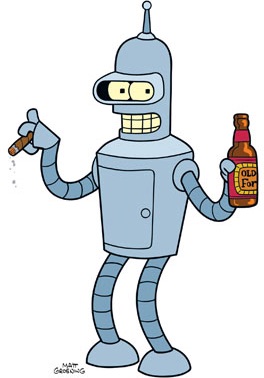 We learn that: "Dance artist Hardwell's bot, for example, encourages fans to interact: voting for his Track Of The Week and submitting shout-outs to his radio show. In its first two weeks, 60,000 fans chatted to the bot, generating more than 1m interactions according to developer We Make Awesome Sh." [is that a word? - Ed]
The report does caution that the bots may not be very intelligent.
"Most chatbots aren't really artificial intelligence in the purest sense of the term: they're more carefully scripted question-and-answer programs capable of serving content."
Sony has created a chatbot for Robbie Williams, called the 'Robbot'. "Fans can ask Williams' bot about his music and tour, as well as discovering playlists, visiting his online store and asking other questions, with the bot's logic due to be updated in response to those interactions."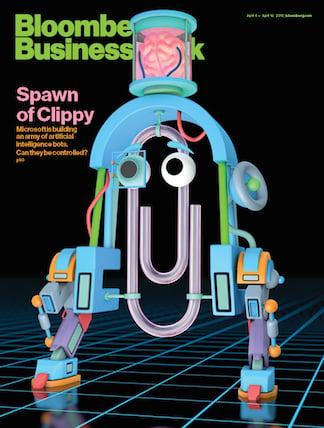 So far the adoption of "AI" - mostly a rebranding of neutral networks, because the idea well is dry - has been pretty catastrophic when placed in a consumer context, or any kind of practical situation.
Microsoft's chatty bot Tay became a sex-obsessed Nazi in just 24 hours. Normally it takes years of toil in the music industry to achieve that.
And Facebook replaced low paid human editors with even cheaper AI bots. And look what happened next.
With "AI" this inept, there seems to be little chance of the End Times scenario predicted by Stephen Hawking and Elon Musk being fulfilled. ®
Similar topics