Reimagine with us, the FT's printed virtual reality guide to Dublin
Printed VR, you say?
---
The Financial Times' latest Google-funded VR project emerges blinking into the daylight tomorrow. Entitled Hidden Cities, this masterpiece of western journalism is a guide to Dublin, but optimised for nerd goggles.
Curiously, though, the FT is also producing a "printed edition" of the VR supplement, which will be "distributed across Europe" tomorrow. And what does a "print edition" of a VR supplement look like?
There's no need to wait to for the launch date of 3 December to find out. Register staff have recreated the experience for you.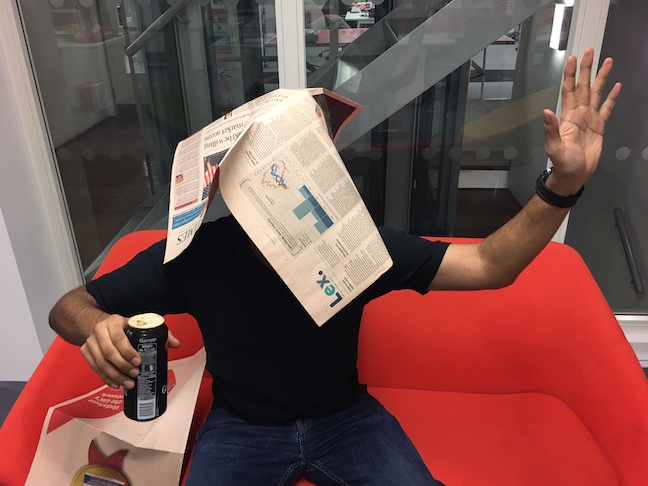 Equipped with a shamrock, a can of Guinness, and a copy of the Pink 'Un, our reporter told us: "It's a completely immersive experience, just as the FT promised. In fact, it's just like lying on the banks of the Liffey, reading James Joyce, being serenaded by The Corrs, as leprechauns tickle you.
"Thank you, FT! Thank you, Google!"
The Register's own application to the Google's digital slush fund, the Digital News Initiative, was unsuccessful. We can't think why. ®