This article is more than 1 year old
LeEco Le Pro 3: Low-cost, high-spec Droid takes on the big boys with a big fat batt
Stonkingly good grunt, battery life, some rough edges
Review In October, the Chinese firm LeEco announced bold plans to storm the American market with a range of consumer electronic devices, ranging from smartphones to a futuristic electric car.
The firm's CEO Jia Yueting has since said he's scaling back his plans as a little too ambitious, but some LeEco products are available online and from December 1 its flagship smartphone, the Le Pro3, will be on sale in Target and Best Buy as well. At $400 it's a lot cheaper than Apple or Google's offerings, but is it too cheap and nasty?
We've spent the past ten days putting the phone through its paces and giving it real-world testing. The results have been largely positive, in some cases very much so, but it's clear the manufacturer has a few rough edges to sort out with its next smartphone refresh.
Shiny shiny
In an age where most smartphone manufacturers are going for dark and dull casings, the Le Pro3 takes the opposite approach with a shiny aluminum body in either silver or gold. While this makes the phone feel colder than others, the effect works and 10 days of being carried around in a rucksack left it unscratched.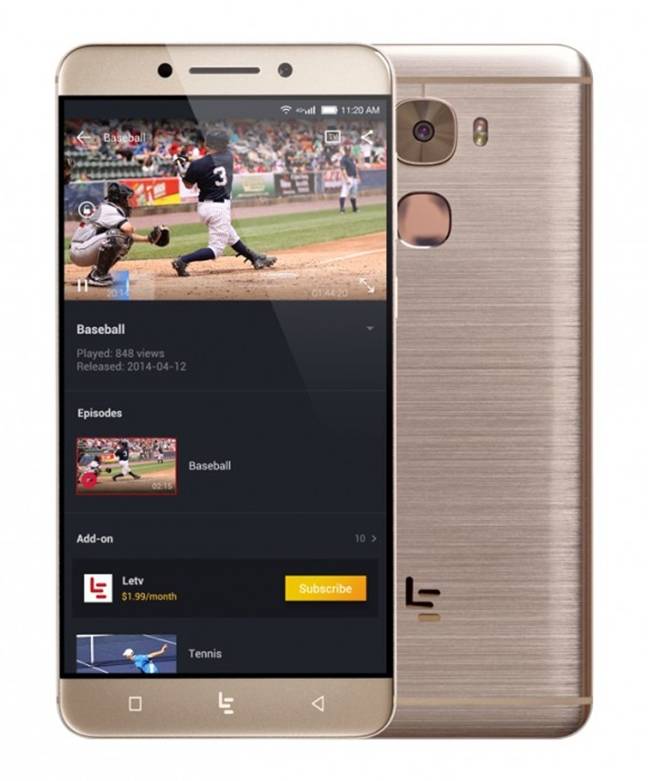 For the specifications, click here for the geeky details. Here's a summary:
Quad-core ARM-compatible 64-it Qualcomm Snapdragon 821 CPU, running up to 2.4GHz
4GB RAM, 64GB flash storage, no expansion slot
4,070mAh non-removable battery
Fingerprint scanner
5.5" screen (1080p) at 403ppi with Corning Gorilla Glass 3
Android 6.0 Marshmallow
16Mp rear camera, 8Mp front camera
At 151.4 x 73.9 x 7.5mm, it's a comparable size to similar phones, and is actually slimmer than the Google Pixel XL, although the Le Pro3's 16Mp rear camera does stand out a couple of millimetres from the casing. Also on the back there's a flash unit and the fingerprint reader, of which more later.
In the front you've got an 8MP camera for videoconferencing above the 5.5-inch screen. At 1080p it's not the best screen out there, but it's good enough for everyday use. What's slightly odd is that LeEco is billing this as an entertainment device and so might have gone for a higher resolution, but given the price point the choice is understandable.
There are no physical buttons on the main screen, but instead three capacitive buttons built into the bottom bezel that fade out when not in use. The whole unit weighs in at 177 grams, so it's comfortable for extended use when out and about.
Sadly LeEco has joined Apple and Motorola in dumping the 3.5mm audio jack and going for pure USB C headphones that plug into the base of the phone. The handset comes with a 3.5mm to USB C converter dongle, and a set of reasonable quality earbuds, although the latter lack cleanable rubber tips so be sure to rinse out those ears regularly to avoid clogging.
If you want to listen without them, the twin speakers are located in the base of the device and during the usual AC/DC Highway to Hell test performed well enough to please, or drive anyone else on the bus to spittle-flecked rage if you were to be so rude as to listen to the phone in public.
Also in the box is a case for the phone, albeit a very thin plastic one that is designed to stop fingerprints and dirt. Don't rely on this to protect the phone if you drop it, but the uncased Le Pro3 managed several seven-foot drops onto carpet and a three-foot drop onto hardwood with no cracks or scratches.
The good, the bad, and the brilliant
In all, the Le Pro3 is a nice-looking phone, not especially distinctive but it feels good in the hand and doesn't look cheap. The shiny metal covering grows on you after a while and the phone never got really hot, even when running a battery-draining app that made the Pixel XL too hot to handle.
However, in comparison to the competition, the camera needs work. While it might be 16MP, there's a lot more to a good camera than that. It was slow to process images and the results were less good than other, less-megapixelled phones.
The only other annoyance was the fingerprint reader, which was very spotty. In a year of using a fingerprint unlocker from Google I'd had less than half a dozen refusals, almost all in the first few months. With the Le Pro3 it was much more frequent and there's clearly room for improvement.
Under the case the Le Pro3 is a remarkably high-specced phone for the price. It's running Qualcomm's Snapdragon 821 processor and the performance really shows.
Inside there's a respectable 4GB of RAM and the handset comes with 64GB of internal storage, which is enough for most users – although now that Netflix is allowing downloads that might fill up rather quickly. Sadly there's no microSD slot either, so you're stuck with what you've got.
There's NFC and the usual gyroscopes, as you'd expect, and the phone supports 802.11a/b/g/n/ac on both 2.5 and 5GHz. The Wi-Fi antennas are excellent and give good range, picking up hotspots we didn't know we had near the office.
But the standout feature of the phone is its massive battery – 4070mAh of solid goodness in a format that keeps the phone slim but which can give you easily two days of use. In an age when we've come to expect to recharge every 24 hours, not having to worry about where the recharge cord is is a blessed relief and is a very strong buying point for the handset.
The phone comes with Qualcomm's Quick Charge 3.0, but in tests the results were somewhat mixed. Using the phone's own charging cable the phone hit 50 per cent charged at around 34 minutes but that dropped off quickly. Getting from 90 per cent charged to 100 per cent took an hour.
The results were even worse using a third-party charger, which added another 10 minutes to get to 50 per cent and a full charge taking over two hours. Even with the massive battery you'll want to keep the original power cord close to hand.
And the ugly
In pure hardware terms there's much to love about the Le Pro3, but with the software it's easy – the LeEco-skinned version of Android 6 running on the handset sucks.
The company makes a lot of noise about its Ecosystem User Interface (eui) and its predictive qualities when it comes to entertainment. It's actually not bad for that, nearly as good as YouTube, but for day-to-day use the operating system is a major irritant.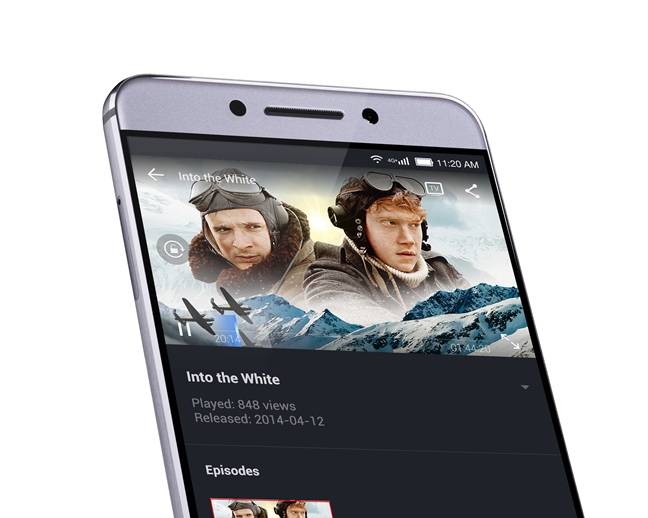 The eui system is good, but not worth the rest of the operating system
Rather than swiping down from the top of the screen to get into settings and recently used apps, you need to press and hold the home button. If you're used to swiping through app screens left to right you're out of luck too.
The phone is also unconscionably naggy. Turn the volume up in YouTube, for example, and you'll get a warning that the sound levels might damage your hearing – which at the volume the headphones put out came across as excessively nannying.
On a similar note, during reboot and startup the phone displays little aphorisms like "Breaking boundaries for freedom," or "I'm getting smarter every day." These might be fashionable in China but everyone I showed them to over here was turned off by them.
If you bought one of these handsets I'd be tempted to wipe the OS and reinstall a purer form of Android. This is bad news for LeEco, because at the price is must be selling these phones on a razor-thin margin and be banking on making the real money from its LeMall online store and entertainment center.
The verdict
The acid test of any review is would you spend your own money on this. In the Le Pro3's case I'd say a qualified yes.
The price point is very low compared to Apple or Google, and you can bring that down to $320 if you buy direct from LeEco on one of its sale days. But the One Plus 3 is only $400 and that matches up very well with the Le Pro3 in terms of spec.
Where the Le Pro3 wipes the floor with One, and indeed pretty much any other phone manufacturer, is on battery. As a power user it's difficult to describe just how refreshing it is to know you weren't going to need a recharge every day and you'd be fine taking this camping for a weekend and not bringing the charger, if you were sensible about use.
The performance of the processor is also outstanding and, as mentioned, the shiny metal case isn't as ugly as first impressions suggested. In hardware terms, this phone has much to recommend it and little to dissuade.
But the software really needs a rethink and standard Android users will face both a steep learning curve and a constant nagging desire to just rip it out and replace it. Hopefully LeEco's next smartphone will address this failing, but for the price, particularly with a discount, it's a very handy little phone. ®