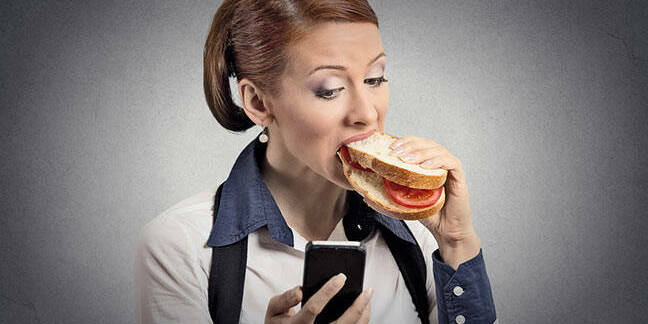 Traditional IT infrastructure suppliers had better watch out, as Amazon Web Services (AWS) is coming for their lunch, having already doubled its growth in Blighty over the last year - according to research.
During 2015 the outfit posted bumper UK revenue growth, up 45 per cent to £254m, according to TechMarketView's top 20 biggest infrastructure supplier list.
Amazon entered the list for the first time this year, ranking 15 from its previous score of 22 - according to its Infrastructure Services Supplier Landscape 2016-2017 report.
"AWS is certainly a disruptive force to be reckoned with, and one of things that really unnerves traditional suppliers is the unknowns around its full competitive might," said the report.
AWS has grown to become a substantially sized player over an incredibly short period of time, racking up phenomenal estimated UK growth of 45 per cent in FY15, it said.
"However, the AWS figures hint at an even more disruptive future. If the company continues to grow at such a rate - and if our leading players continue to grow very slowly or not at all - we're looking at AWS becoming one of the top five infrastructure services players in the UK within just a few years' time."
Overall revenue for the top 20 infrastructure providers fell by 1 per cent to £11.29bn, said TechMarketView.
HPE topped the ranking with growth of 2 per cent to £2.17bn, followed by IBM with flat sales of £1.41bn, and Fujitsu, whose share shrank 9 per cent to £1.25bn.
TechMarketView said the decline was due to a large network and maintenance deal with Fuitsu coming to an end and a fall in Fujitsu's public sector business.
Surprisingly Microsoft and Google did not feature on the list - despite both having recently opened data centres in the UK.
Amazon does not yet have a data centre in Blighty, although it is due to open one next year. When it does many small UK cloud suppliers stand losing substantial amounts of public sector business.
The report noted that Microsoft Azure has "built momentum" over the past 18-24 months, with TechMarketView estimating it grew more than 60 per cent in the full-year 2016 to £90m.
"Furthermore - and unlike AWS - the Microsoft brand is deeply entrenched in enterprise businesses, and that is a big lever it can pull to drive sales. In addition, Microsoft's high profile win against the Department of Justice coupled with the move to open a UK data centre this year, have provided further momentum."
However, it said Google "is still struggling in the UK to find the accelerator pedal" noting that it has "been unclear about the scope of its enterprise offerings."
The report said that traditional suppliers have generally over-estimated the rate at which cloud will positively impact their top line. "Large percentage growth rates in the IaaS/PaaS markets do not currently translate into big revenue gains for individual players," it said. ®
Sponsored: Webcast: Discover and secure all of your attack surface