Hindsight is a wonderful thing, but what if BlackBerry had produced a smart, secure Android QWERTY in 2011, rather than waiting until 2017? A photo purporting to be BlackBerry's final phone – which happens to be a smart, secure Android QWERTY expected in Q1 next year, popped up at the weekend, inviting counterfactual histories.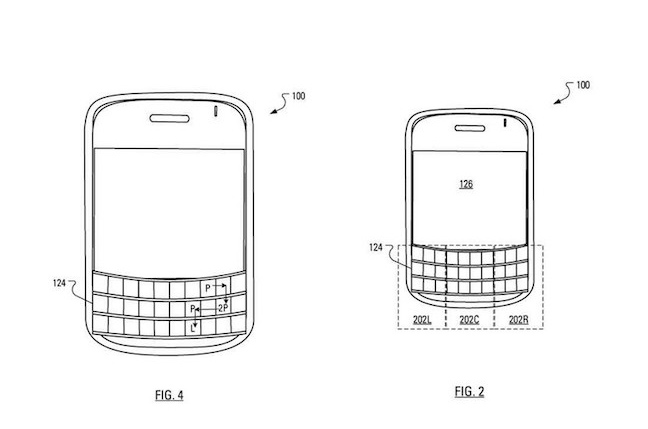 A BlackBerry patent application for a QWERTY touch keyboard that unlocks the device emerged in October.
The phone, codenamed "Mercury", appears to be an Android with a 3:2 aspect ratio display, and a 4-row capacitive keyboard. The Mercury is also expected to incorporate a fingerprint scanner into the space key – a trick BlackBerry has filed for patent protection.
BlackBerry has said the device will be the final phone that it has a hand in designing, as the company transitions to a smartphone licensing business. Future BlackBerry-branded devices will be made by third parties, with the company continuing to develop its "hardened" Android and software suite for OEMs.
After so many mis-steps and diversions, long-suffering fans may be wondering why it took BlackBerry so long to produce a mainstream QWERTY. BlackBerry launched its own platform four years ago, giving itself a gargantuan task to break the iPhone/Android duopoly. It then devoted itself to its BB10 platform for three years before offering its first Android phone a year ago. BlackBerry's first three Android phones were two full-touch models and a very expensive slider, the Priv.
The latter was dogged by thermal and performance issues, so the much more efficient Snapdragon 625 that's expected to power the Mercury looks a smart choice. The octocore chip is built on a 14nm process, and is much more frugal than its predecessor, the Snapdragon 617 which powers BlackBerry's DTEK50. Motorola's Moto Z Play uses the same Qualcomm part, and allied to a 3510 mAh battery, offers around two days of use. (Moto claims 50 hours of "mixed use".)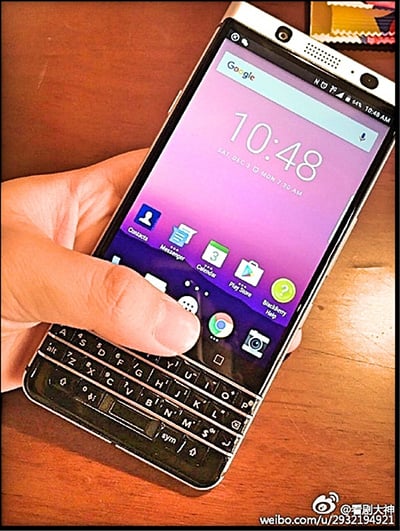 It's tempting to imagine what might have been, if BlackBerry had adopted the Android platform earlier. Perhaps it may have been able to carve out a niche by migrating its still-substantial BBOS6/7 user base to a modern platform. Android's astronomical growth in 2010 and 2011 had left BlackBerry with low value customers in emerging markets and prepay by the time it launched BB10 in January 2013, and with BB10 still incomplete, and guzzling more memory than planned, BlackBerry was unable to make the low cost phones it needed to retain those customers.
In reality, few industry insiders anticipated Android's runaway success in 2010. The Java platform was still immature, and it would be years before it could boast enterprise features like remote wipe. An engineering-led company like BlackBerry was naturally keen to develop its own technology, rather than attempt to modify an off-the-shelf Java platform from Google. ®