Revamped Cortana finally lands on UK mobe mass market
Android and iOS users get robo assistant
---
Microsoft's ravenous, data hungry 'personal assistant' Cortana has arrived on iOS and Android in the UK, and the app has been revamped.
Cortana has been available here since July 2014 on Windows Phones, and last year on Windows 10. But "she" finally arrives on devices people actually use.
The UI overhaul is to address the discovery issue. After the novelty has worn off, few people explore what a robot assistant can actually do, so Microsoft has added 'Quick Commands' to remind users that Cortana can handle calendar and task management.
On the Android app, Cortana can be invoked hands free, with a wake up phrase.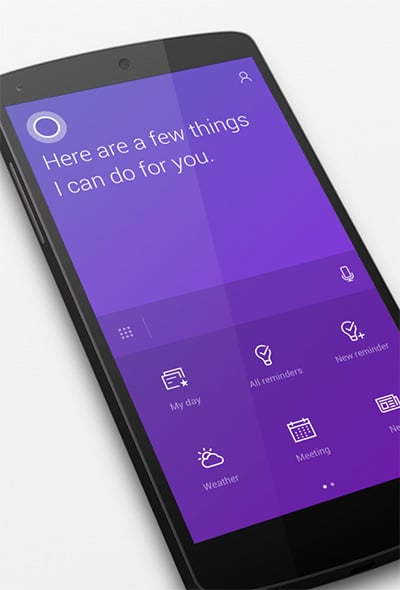 Microsoft boasts that its speech recognition has the lowest error rate in the industry.
Google overhauled its Google Now assistant, rebranding it simply as Assistant, and bundling it with its new Pixel phones. Users seem to prefer the older version.
Calling any of these assistants "AI" is a stretch, though, it is the technology industry's home grown version of "fake news".
There's more on Microsoft's blog, here. ®
Similar topics
Narrower topics